New Year, New Books! Here's a look at what's caught our eyes this month.

This post includes affiliate links.

***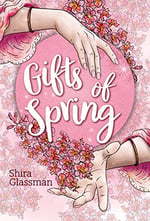 Gifts of Spring, by Shira Glassman - January 14

Rosamund is miserable and lonely, on the run from a foreign king and queen because she wouldn't help them scheme against each other. A dashing knife juggler whose physical skills complement her magical prowess might be the right man to make her feel alive again.
Historical fantasy romance with a trans heroine, Jewish hero, and Bavarian setting.
Originally published in "Queerly Loving vol. 1"
Ana

- Ana: Shira Glassman has a Queer trans heroine fantasy story coming out 1/14 called Gifts of Spring.

Buy a copy: Amazon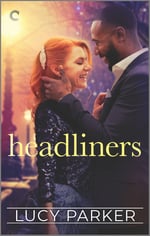 Headliners, by Lucy Parker - January 21

Sparks fly when two feuding TV presenters are thrown together to host a live morning show in Lucy Parker's latest enemies-to-lovers contemporary romance.
He might be the sexiest man in London, according to his fan site (which he definitely writes himself), but he's also the most arrogant man she's ever met.
She might have the longest legs he's ever seen, but she also has the sharpest tongue.
For years, rival TV presenters Sabrina Carlton and Nick Davenport have traded barbs on their respective shows. The public can't get enough of their feud, but after Nick airs Sabrina's family scandals to all of Britain, the gloves are off. They can barely be in the same room together—but these longtime enemies are about to become the unlikeliest of cohosts.
With their reputations on the rocks, Sabrina and Nick have one last chance to save their careers. If they can resurrect a sinking morning show, they'll still have a future in television. But with ratings at an all-time low and a Christmas Eve deadline to win back the nation's favor, the clock is ticking—and someone on their staff doesn't want them to succeed.
Small mishaps on set start adding up, and Sabrina and Nick find themselves—quelle horreur—working together to hunt down the saboteur…and discovering they might have more in common than they thought. When a fiery encounter is caught on camera, the public is convinced that the reluctant cohosts are secretly lusting after one another.
The public might not be wrong.
Their chemistry has always been explosive, but with hate turning to love, the stakes are rising and everything is on the line. Neither is sure if they can trust these new feelings…or if they'll still have a job in the New Year.
Ana - Headliners by Lucy Parker is coming soon and I'm saving it as reward for finishing my 2019 books.
Amy - Ack! The new Lucy Parker, Headliners, is coming out and even though I'm so far behind on the series, I want to read it #yulegoals.
Buy a copy: Amazon ◊ Barnes & Noble ◊ Apple Books ◊ Kobo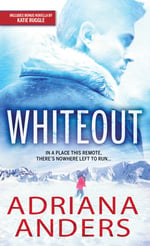 Whiteout, by Adriana Anders - January 28

With a storm coming and a killer on the loose, every step could be their last...
Angel Smith is finally ready to leave Antarctica for a second chance at life. But on what was meant to be her last day, the remote research station she's been calling home is attacked. Hunted and scared, she and irritatingly gorgeous glaciologist Ford Cooper barely make it out with their lives...only to realize that in a place this remote, there's nowhere left to run.
Isolated with no power, no way to contact the outside world, and a madman on their heels, Angel and Ford must fight to survive in the most inhospitable—and beautiful—place on earth. But what starts as a partnership born of necessity quickly turns into an urgent connection that burns bright and hot. They both know there's little chance of making it out alive, and yet they are determined to weather the coming storm—no matter the cost.
Ana - I rarely read romantic suspense anymore but I'm looking forward to Adriana Anders Whiteout.
Buy a copy: Amazon ◊ Barnes & Noble ◊ Kobo ◊ Apple Books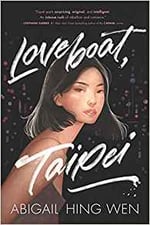 Loveboat Taipei, by Abigail Hing Wen - January 7

Perfect for fans of Jenny Han and Sarah Dessen, and praised as "an intense rush of rebellion and romance" by #1 New York Times bestselling author Stephanie Garber, this romantic and layered Own Voices debut from Abigail Hing Wen is a dazzling, fun-filled romp.
The Barnes & Noble YA Book Club Edition contains a letter from the author and three bonus deleted scenes!
"Our cousins have done this program," Sophie whispers. "Best kept secret. Zero supervision."
And just like that, Ever Wong's summer takes an unexpected turn. Gone is Chien Tan, the strict educational program in Taiwan that Ever was expecting. In its place, she finds Loveboat: a summer-long free-for-all where hookups abound, adults turn a blind eye, snake-blood sake flows abundantly, and the nightlife runs nonstop.
But not every student is quite what they seem:
Ever is working toward becoming a doctor but nurses a secret passion for dance.
Rick Woo is the Yale-bound child prodigy bane of Ever's existence whose perfection hides a secret.
Boy-crazy, fashion-obsessed Sophie Ha turns out to have more to her than meets the eye.
And under sexy Xavier Yeh's shell is buried a shameful truth he'll never admit.
When these students' lives collide, it's guaranteed to be a summer Ever will never forget.
Andrea - I'm ALWAYS here for 'good kids' secretly being reckless. Tbh I would like the calligraphy and secret shrine tours WITH the sake, but I guess you can't have it all.
Buy a copy: Amazon ◊ Barnes & Noble ◊ Kobo ◊ Apple Books
Jeremiah, by Jayce Ellis - January 6

Jeremiah Stewart's sexuality is no one's business. Not that he's hiding it. When—if—he finds the right one, he'll absolutely introduce him to Mom. But a late-night brush with a sexy stranger in too much lip gloss has him rethinking nearly everything…
To Collin Galloway, direction is a four-letter word. Sure, he hates his job, he hates living with his parents and he really hates watching everyone move on without him. But he doesn't know what he wants to do, long-term, and he won't figure it out by thirsting over Jeremiah, the superhot, superintense paramedic who is suddenly everywhere Collin looks.
When Jeremiah's faced with losing all he's worked so hard to build, he reluctantly accepts Collin's help. They're both determined to stay professional…which works about as well as either would imagine. But Collin only does closets with clothes, and Jeremiah has to decide if he's finally found the one worth bringing home to Mom.
Suzanne - I don't seek out stories with closeted queer men (for reasons), but I am always a sucker for a paramedic and I trust Ellis to bring this story home without too much Queer Pain.

Buy a copy: Amazon ◊ Barnes & Noble ◊ Kobo ◊ Apple Books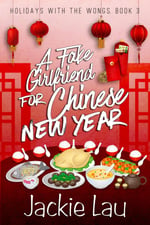 A Fake Girlfriend for Chinese New Year, by Jackie Lau - January 7

After his family's matchmaking extravaganza at Thanksgiving, high school teacher Zach Wong is terrified of what his parents might do for Chinese New Year. Surely they'll try to set him up yet again, especially now that his older brothers are in relationships. Zach, however, has no interest in dating, not since his fiancée left him.
The solution? Find a fake girlfriend to avoid his parents' matchmaking.
Jo MacGregor, the town dentist, is the obvious choice. They both live in Mosquito Bay and have been friends for years, ever since they bonded over broken engagements. A few kisses and dates around town, and everyone will believe they're in a relationship. No problem.
Except their fake relationship is starting to feel more and more real…
Suzanne - Lau has been putting it all in the title lately. Fake dating. Chinese New Year. Let's go!
Buy a copy: Amazon ◊ Barnes & Noble ◊ Kobo ◊ Apple Books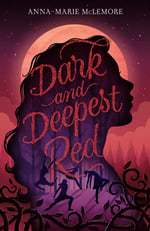 Dark and Deepest Red,

by Anna-Marie McLemore - January 14

With Anna-Marie McLemore's signature lush prose, Dark and Deepest Red pairs the forbidding magic of a fairy tale with a modern story of passion and betrayal.
Summer, 1518. A strange sickness sweeps through Strasbourg: women dance in the streets, some until they fall down dead. As rumors of witchcraft spread, suspicion turns toward Lavinia and her family, and Lavinia may have to do the unimaginable to save herself and everyone she loves.
Five centuries later, a pair of red shoes seal to Rosella Oliva's feet, making her dance uncontrollably. They draw her toward a boy who knows the dancing fever's history better than anyone: Emil, whose family was blamed for the fever five hundred years ago. But there's more to what happened in 1518 than even Emil knows, and discovering the truth may decide whether Rosella survives the red shoes.
Suzanne - I love fairytale retellings and the story of the red shoes that make you dance until you die? Somehow turned into a romance? Okay, let's do this.
Buy a copy: Amazon ◊ Barnes & Noble ◊ Kobo ◊ Apple Books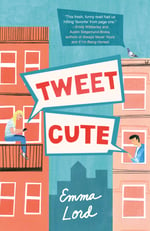 Tweet Cute, by Emma Lord - January 21
Meet Pepper, swim team captain, chronic overachiever, and all-around perfectionist. Her family may be falling apart, but their massive fast-food chain is booming ― mainly thanks to Pepper, who is barely managing to juggle real life while secretly running Big League Burger's massive Twitter account.
Enter Jack, class clown and constant thorn in Pepper's side. When he isn't trying to duck out of his obscenely popular twin's shadow, he's busy working in his family's deli. His relationship with the business that holds his future might be love/hate, but when Big League Burger steals his grandma's iconic grilled cheese recipe, he'll do whatever it takes to take them down, one tweet at a time.
All's fair in love and cheese ― that is, until Pepper and Jack's spat turns into a viral Twitter war. Little do they know, while they're publicly duking it out with snarky memes and retweet battles, they're also falling for each other in real life ― on an anonymous chat app Jack built.
As their relationship deepens and their online shenanigans escalate ― people on the internet are shipping them?? ― their battle gets more and more personal, until even these two rivals can't ignore they were destined for the most unexpected, awkward, all-the-feels romance that neither of them expected.
Suzanne - Can we make Twitter wars romantic? Let's find out!
Buy a copy: Amazon ◊ Barnes & Noble ◊ Kobo ◊ Apple Books
And if you're wondering what other YA Romance comes out in January (not fantasy, sorry we don't have that list ready), check out this post, which covers January-March 2020.
Also out this month: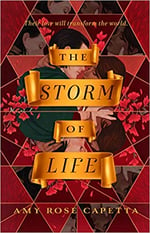 The Storm of Life, by Amy Rose Capetta - January 28
Note: this is the second in a duology and doesn't stand alone
Love Her or Lose Her (Hot and Hammered, Book 2), by Tessa Bailey - January 14
Never Kiss a Duke (A Hazards of Dukes Novel), by Megan Frampton - January 28
Heartland (True North, Book 7), by Sarina Bowen - January 28
The Lord I Left (The Secrets of Charlotte Street, Book 3), by Scarlett Peckham - January 27
Mermaid Inn (Matchmaker Bay, Book 1), by Jenny Holiday - January 28
Wolf Gone Wild (Stay a Spell, Book 1), by Juliette Cross - January 14
Gone by Nightfall, by Dee Garretson - January 21
Lucky Caller, by Emma Mills - January 14
Reminder!
LGBTQ Reads keeps a list of new releases that includes queer fiction of every genre.
WoC in Romance publishes new release lists roughly weekly.
Girl Have You Read does the same.
What books are you looking forward to this month?
***
If you appreciate our content and wish to support the site, please consider using the affiliate links in this post and below for your shopping needs. Even if you don't buy the book in question, we receive a small % of your purchase from the vendor. As always, you are welcome to leave us a tip on Ko-Fi or join our Patreon!
Support Love in Panels