New year, new books! This is the time of year when we make resolutions and while the cynical part of me knows most of us won't stick to them, I get a certain warm and fuzzy feeling from the optimism in the air at the turn of the calendar. I put together a separate post with my 2023 reading goals and I hope you'll share yours, too!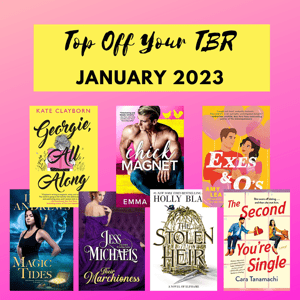 This month brings a bunch of new books and while there aren't many on the list, I want to note that the Harper Collins Union is still on strike as I write this. They're striking for NYC wages and an increased commitment to improving diversity at the company. The two are, of course, closely related since low wages prevent all but the economically privileged from joining and staying in the profession. You can read more, download graphics and contribute to their strike fund here. The union isn't calling for a boycott and you can support them and Harper Collins authors by shopping through their Bookshop storefront (at no extra cost to you) here.
This post contains affiliate links.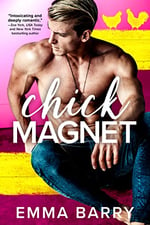 Chick Magnet, by Emma Barry - January 24

From Emma Barry comes a clever romance about a hot veterinarian and a chicken-loving influencer who can't help but ruffle each other's feathers.
Nicole Jones needs a fresh start. "Chick Nic" to millions of internet fans, the social media star and her flock of chickens bask in the spotlight—until she's publicly dumped by a YouTuber for clout. She has no choice but to round up her birds and move on.
But when one of her hens has an emergency, Nic gets her first taste of her new stomping grounds—and it isn't good. Veterinarian Will Lund is wildly attractive, yes, but he's also surly. In fact, he comes right out and calls her a menace for parading her chickens on social media.
As neighbors, Nic and Will can't exactly avoid each other. Then again, maybe they don't want to. The two can't deny their smoldering attraction, and it isn't long before late-night confessions lead to backyard shenanigans.
Is this the start of a neighborly relationship—or could something more be hatching?
***
Why I Want to Read It - I joked that Emma Barry wrote me a chicken book and well... I think she did. It's probably a book for a lot of us, though. Sure, there's an Instagram influencer and her chickens, but there's some heavy stuff, too. Her love interest is a grumpy veterinarian close to losing his practice, and the COVID-19 pandemic is a heavy weight.
When I received a copy of this book (thanks, Kaye Publicity) and started reading it, I immediately fell in love. So much so, that I embarked on a sewing project that I can't wait to share with everyone! I need some sunshine so I can take photos, but I'll have them up on Instagram soon.

Buy a copy: Amazon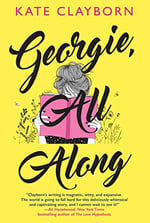 Georgie, All Along, by Kate Clayborn - January 24

The acclaimed author of Love Lettering weaves a wise and witty new novel that echoes with timely questions about love, career, reconciling with the past, and finding your path while knowing your true worth.
Longtime personal assistant Georgie Mulcahy has made a career out of putting others before herself. When an unexpected upheaval sends her away from her hectic job in L.A. and back to her hometown, Georgie must confront an uncomfortable truth: her own wants and needs have always been a disconcertingly blank page.
But then Georgie comes across a forgotten artifact—a "friendfic" diary she wrote as a teenager, filled with possibilities she once imagined. To an overwhelmed Georgie, the diary's simple, small-scale ideas are a lifeline—a guidebook for getting started on a new path.
Georgie's plans hit a snag when she comes face to face with an unexpected roommate—Levi Fanning, onetime town troublemaker and current town hermit. But this quiet, grouchy man is more than just his reputation, and he offers to help Georgie with her quest. As the two make their way through her wishlist, Georgie begins to realize that what she truly wants might not be in the pages of her diary after all, but right by her side—if only they can both find a way to let go of the pasts that hold them back.
Honest and deeply emotional, Georgie, All Along is a smart, tender must-read for everyone who's ever wondered about the life that got away . . .
***
Why I Want to Read It - Kate Clayborn writes with such emotional intelligence that her books stay with me long after I've finished. Clayborn is an auto-buy author for me and I don't even bother reading the synopsis anymore.

Buy a copy: Amazon
Books I've Read Early:
Disclosure: I received copies of these books from the publisher for review.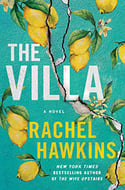 The Villa, by Rachel Hawkins - This dual-timeline suspense is my favorite of Hawkins' three thrillers so far. If you liked Daisy Jones & the Six and wished there was a bit of murder, this is the book for you. I read a print review copy and wrote about it for Shelf Awareness if you feel like hunting down an actual review.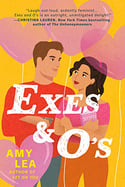 Exes and O's, by Amy Lea - Roommates! Valentine's Day! Reconnecting with all your exes (to hilarious and sometimes cringey effect)! Lea's sophomore novel was a lot of fun and better than her first. The FMC is an avid romance fan and the firefighter love interest is a one-night kind of guy. Lea's thing seems to be building sexual tension until you feel like yelling at the characters, sort of like Elena Armas or Chloe Liese. This really worked for me when I listened to an early copy. (Thanks PRH Audio!)
Also out this month (beware, not all are romance!):
All titles in red are links to Amazon. Check out the full list here.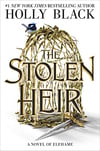 January 3 - The Stolen Heir, by Holly Black
January 3 - The Villa, by Rachel Hawkins
January 3 - Token, by Beverly Kendall (Harper Collins)
January 3 - The Titan's Bride, Vol. 2 (Manga), by ITKZ
January 3 - Highly Suspicious and Unfairly Cute, by Talia Hibbert
January 3 - VAMPS: Fresh Blood, by Nicole Arend
January 3 - Loathe to Love You, by Ali Hazelwood (Collection of three audio-first novellas)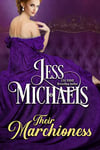 January 10 - Their Marchioness (Theirs, #1), by Jess Michaels
January 10 - Hell Bent (Alex Stern, #2), by Leigh Bardugo
January 10 - Catch, by Kris Bryant
January 10 - Exes and O's, by Amy Lea
January 10 - Lost in the Moment and Found (Wayward Children, #8), by Seanan McGuire
January 10 - Emily Wilde's Encyclopaedia of Faeries, by Heather Fawcett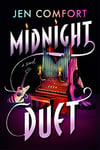 January 10 - Midnight Duet, by Jen Comfort
January 17 - Pandora, by Susan Stokes Chapman (Harper Collins)
January 17 - Swift the Storm, Fierce the Flame, by Meg Long
January 17 - Mysteries of Thorn Manor, by Margaret Rogerson
January 17 - Magic Tides (Kate Daniels: Wilmington Years), by Ilona Andrews
January 24 - Queen of Dust, by H.E. Dare (Harper Collins)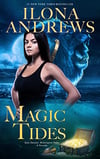 January 24 - The Valentine's Do-Over, by Michelle Lindo-Rice (Harper Collins)
January 24 - A Cowboy Kind of Thing, by Reese Ryan (Harper Collins)
January 24 - Chick Magnet, by Emma Barry
January 24 - Do I Know You?, by Emily Wibberley and Austin Siegemund-Broka
January 24 - Georgie, All Along, by Kate Clayborn
January 31 - Behind the Scenes, by Karelia Stetz-Waters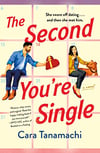 January 31 - Reggie and Delilah's Year of Falling, by Elise Bryant
January 31 - The Second You're Single, by Cara Tanamachi
January 31 - R'jaal's Resonance (Ice Planet Clones, #1), by Ruby Dixon
Reminder: All of these books are collected in a list over at Amazon for your convenience.
What new books are you looking forward to reading?
***
If you appreciate our content and wish to support the site, please consider using the affiliate links in this post and below for your shopping needs. As always, you are welcome to leave us a tip on Ko-Fi!
Support Love in Panels