Now is the time for all those post-poned May books... I guess? In any case, it's a lot of books and I'm sorry. (Not really.)
*
This post contains affiliate links.
***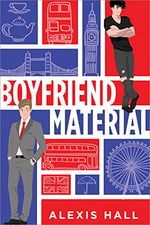 Boyfriend Material, by Alexis Hall - July 7

Wanted:
One (fake) boyfriend
Practically perfect in every way
Luc O'Donnell is tangentially—and reluctantly—famous. His rock star parents split when he was young, and the father he's never met spent the next twenty years cruising in and out of rehab. Now that his dad's making a comeback, Luc's back in the public eye, and one compromising photo is enough to ruin everything.
To clean up his image, Luc has to find a nice, normal relationship...and Oliver Blackwood is as nice and normal as they come. He's a barrister, an ethical vegetarian, and he's never inspired a moment of scandal in his life. In other words: perfect boyfriend material. Unfortunately apart from being gay, single, and really, really in need of a date for a big event, Luc and Oliver have nothing in common. So they strike a deal to be publicity-friendly (fake) boyfriends until the dust has settled. Then they can go their separate ways and pretend it never happened.
But the thing about fake-dating is that it can feel a lot like real-dating. And that's when you get used to someone. Start falling for them. Don't ever want to let them go.
Andrea - Everything Alexis Hall writes feels charming and delightful and the perfect amount of 'pls work this out you guys, we all neeed you to get your HEA' angst. This book is no exception. It's a perfect mood to escape the world's… situation right now.
Suzanne - I've read an early copy of this book and it's everything I wanted.
Buy a copy: Amazon ◊ Apple Books ◊ Barnes & Noble ◊ Bookshop ◊ Kobo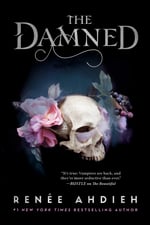 The Damned, by Renée Ahdieh- July 7

Following the events of The Beautiful, Sébastien Saint Germain is now cursed and forever changed. The treaty between the Fallen and the Brotherhood has been broken, and war between the immortals seems imminent. The price of loving Celine was costly.
But Celine has also paid a high price for loving Bastien. Still recovering from injuries sustained during a night she can't quite remember, her dreams are troubled. And she doesn't know she has inadvertently set into motion a chain of events that could lead to her demise and unveil a truth about herself she's not ready to learn.
Forces hiding in the shadows have been patiently waiting for this moment. And just as Bastien and Celine begin to uncover the danger around them, they learn their love could tear them apart.
The Damned, Renée's latest installment in The Beautiful series is just as decadent, thrilling, and mysterious as her last, as she continues her most potent fantasy series yet.
Suzanne - I have had this pre-ordered forever. My only regret reading The Beautiful was that I'd have to wait a whole year to read this sequel and now it is so close I can almost taste it. Paranormal historical in New Orleans! Diverse groups of vampires! Things I can't tell you about because they're spoilers!

Buy a copy: Amazon ◊ Apple Books ◊ Barnes & Noble ◊ Bookshop ◊ Kobo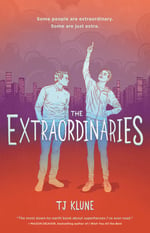 The Extraordinaries, by TJ Klune - July 14

Some people are extraordinary. Some are just extra. TJ Klune's YA debut, The Extraordinaries, is a queer coming-of-age story about a fanboy with ADHD and the heroes he loves.
Hardcover edition comes with an exclusive, reversible jacket!
Nick Bell? Not extraordinary. But being the most popular fanfiction writer in the Extraordinaries fandom is a superpower, right?
After a chance encounter with Shadow Star, Nova City's mightiest hero (and Nick's biggest crush), Nick sets out to make himself extraordinary. And he'll do it with or without the reluctant help of Seth Gray, Nick's best friend (and maybe the love of his life).
Andrea - This tweet from the author recommends his book if you like: Oblivious queer boys, sapphic love, actual superqueeros, neurodiverse rep and absolutely no homophobia.
Buy a copy: Amazon ◊ Apple Books ◊ Barnes & Noble ◊ Bookshop ◊ Kobo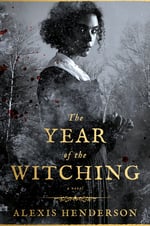 The Year of the Witching, by Alexis Henderson - July 21

A young woman living in a rigid, puritanical society discovers dark powers within herself in this stunning, feminist fantasy debut.
In the lands of Bethel, where the Prophet's word is law, Immanuelle Moore's very existence is blasphemy. Her mother's union with an outsider of a different race cast her once-proud family into disgrace, so Immanuelle does her best to worship the Father, follow Holy Protocol, and lead a life of submission, devotion, and absolute conformity, like all the other women in the settlement.
But a mishap lures her into the forbidden Darkwood surrounding Bethel, where the first prophet once chased and killed four powerful witches. Their spirits are still lurking there, and they bestow a gift on Immanuelle: the journal of her dead mother, who Immanuelle is shocked to learn once sought sanctuary in the wood.
Fascinated by the secrets in the diary, Immanuelle finds herself struggling to understand how her mother could have consorted with the witches. But when she begins to learn grim truths about the Church and its history, she realizes the true threat to Bethel is its own darkness. And she starts to understand that if Bethel is to change, it must begin with her.
Suzanne - Okay, this is not romance but horror/fantasy and I don't even care. Give me the gothics, especially written by a Black author and set in like, a Puritanical town and with WITCHES. Look at the blood drops on that cover and tell me you're not intrigued.

Buy a copy: Amazon ◊ Apple Books ◊ Barnes & Noble ◊ Bookshop ◊ Kobo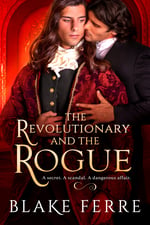 The Revolutionary and the Rogue, by Blake Ferre - July 27

Perrin deVesey knows pain. As a member of Crimson Rose, a secret club for men who love men, he's taken the vow "to stand and shield." Standing together during these perilous times is the only thing keeping their necks from the guillotine. Now their leader is using the club to rescue wrongly accused traitors. After losing a past lover to an unjust execution, the decision to support this treasonous cause is easy…until a devastatingly handsome Committee Officer complicates Perrin's whole world.
Officer Henri Chevalier hates aristocrats. But the man he finds while investigating Crimson Rose is more than just wealthy and fancily clothed. He's a rogue that could take him to the heart of the uprising and stop it before it starts. His plan to get close to Perrin and steal his secrets backfires, though, when Henri finds himself falling for the damned aristo and his dangerous smile. His heart is even more conflicted as he learns the truth behind their cause…and the truth his own people have been hiding.
Together they must make the choice—to stand and shield at any cost—and their love might be the deadliest weapon in all of France.
Suzanne - M/m French Revolution romaaaaance! Enemies to lovers! Eat the rich! (okay, also maybe kiss them but only the good ones)

Buy a copy: Amazon ◊ Apple Books ◊ Barnes & Noble ◊ Kobo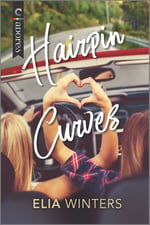 Hairpin Curves, by Elia Winters - July 28

RITA® Award—winning author Elia Winters delivers a sexy, playful frenemies-to-lovers road-trip romance.
Megan Harris had hopes of seeing the world, but at twenty-five she's never even left Florida. Now a wedding invitation lures her to Quebec…in February. When her ex-friend Scarlett offers to be her plus-one (yeah, that's a whole story) and suggests they turn the journey into an epic road trip, Megan reluctantly agrees to the biggest adventure of her life.

A week together in a car is a surefire way to kill a crush, and Scarlett Andrews has had a big one on Megan for years. The important thing is fixing their friendship.

As the miles roll away, what starts as harmless road-trip games and rest-stop dares escalates into something like intimacy. And when a surprise snowstorm forces Megan and Scarlett to hunker down without the open road as distraction, they've got a bigger challenge than making it to the church on time: facing the true nature of their feelings for each other.
Suzanne - I'm so excited for more of Carina's Carina Adores line and an f/f romance from Elia Winters? Put it in my brain.

Buy a copy: Amazon ◊ Apple Books ◊ Barnes & Noble ◊ Bookshop ◊ Kobo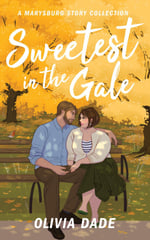 Sweetest in the Gale, by Olivia Dade - July 30

3 stories + 3 couples = 6 lonely hearts finding happily-ever-after at last.
(This blurb is super long because it's three stories. Click through the links below for the full thing.)
Melanie - I've loved everything I've read from Olivia and while 2 of the 3 stories in this anthology have been published previously, it's the titular story that has me excited. I've wanted Marysville High School English teacher Candy's story since she was first introduced in Teach Me with her various initiatives and I can't wait to delve into this one.
Buy a copy: Amazon ◊ Apple Books ◊ Kobo
Also out this month: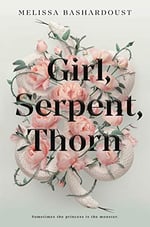 July 7 - An Education in Ruin, by Alexis Bass
July 7 - Cinderella is Dead, by Kalynn Bayron
July 7 - Girl, Serpent, Thorn, by Melissa Bashardoust
July 7 - The Princess Will Save You, by Sarah Henning
July 7 - Not Like the Movies, by Kerry Winfrey
July 7 - Haunted Heroine, by Sarah Kuhn
July 7 - Unconquerable Sun, by Kate Elliott
July 7 - A Touch of Stone and Snow, by Milla Vane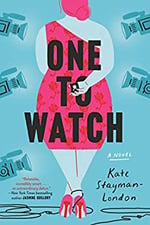 July 7 - One to Watch, by Kate Stayman-London
July 14 - The Fell of Dark, by Caleb Roehrig
July 14 - Now & When, by Sara Bennett Wealer
July 14 - The Do-Over, by Jennifer Honeybourn
July 14 - A Sweet Mess, by Jayci Lee
July 14 - He Must Like You, by Danielle Younge-Ullman
July 21 - 10 Things I Hate About Pinky, by Sandhya Menon
July 21 - Splinters of Scarlet, by Emily Bain Murphy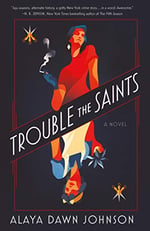 July 21 - Trouble the Saints, by Alaya Dawn Johnson
July 21 - More Than Maybe, by Erin Hahn
July 21 - Shielded, by KayLynn Flanders
July 28 - Today Tonight Tomorrow, by Rachel Lynn Solomon
July 28 - A Wicked Magic, by Sasha Laurens
July 28 - Heart Bones, by Colleen Hoover
July 28 - The Care and Feeding of Waspish Widows, by Olivia Waite
July 28 - Would I Lie to the Duke, by Eva Leigh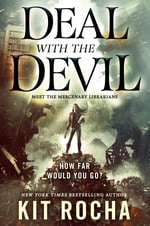 July 28 - Hasty, by Julia Kent
July 28 - I Kissed Alice, by Anna Birch
July 28 - Ever Cursed, by Corey Ann Haydu
July 28 - Deal With the Devil, by Kit Rocha
All print books on this list have been collected in a list over at Bookshop, too!
Reminder!
LGBTQ Reads keeps a list of new releases that includes queer fiction of every genre.
WoC in Romance publishes new release lists roughly weekly.
Girl Have You Read does the same.
What books are you looking forward to this month?
***
If you appreciate our content and wish to support the site, please consider using the affiliate links in this post and below for your shopping needs. Even if you don't buy the book in question, we receive a small % of your purchase from the vendor. As always, you are welcome to leave us a tip on Ko-Fi or join our Patreon!
Support Love in Panels