While not as intense a book release month as May, June is still packed with new books! Let's read some of them!
*
This post contains affiliate links.
***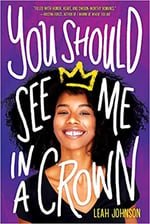 You Should See Me in a Crown, by Leah Johnson - June 2

Becky Albertalli meets Jenny Han in a smart, hilarious, black girl magic, own voices rom-com by a staggeringly talented new writer.
Liz Lighty has always believed she's too black, too poor, too awkward to shine in her small, rich, prom-obsessed midwestern town. But it's okay -- Liz has a plan that will get her out of Campbell, Indiana, forever: attend the uber-elite Pennington College, play in their world-famous orchestra, and become a doctor.
But when the financial aid she was counting on unexpectedly falls through, Liz's plans come crashing down . . . until she's reminded of her school's scholarship for prom king and queen. There's nothing Liz wants to do less than endure a gauntlet of social media trolls, catty competitors, and humiliating public events, but despite her devastating fear of the spotlight she's willing to do whatever it takes to get to Pennington.
The only thing that makes it halfway bearable is the new girl in school, Mack. She's smart, funny, and just as much of an outsider as Liz. But Mack is also in the running for queen. Will falling for the competition keep Liz from her dreams . . . or make them come true?
Andrea - It's so rare to see girls who look like me on the cover of books, and it's especially precious that she's smiling so big, looking downright MAJESTIC in a story that's queer and sounds epic.
Buy a copy: Amazon ◊ Barnes & Noble ◊ Bookshop ◊ Apple Books ◊ Kobo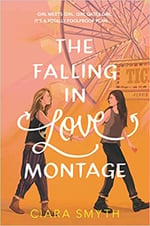 The Falling in Love Montage, by Ciara Smyth - June 9

Two girls embark on a summer of montage-worthy dates (with a few strings attached) in this hilarious and heartfelt lesbian rom-com that's perfect for fans of Becky Albertalli and Jenny Han.
Seventeen-year-old cynic Saoirse Clarke isn't looking for a relationship. But when she meets mischievous Ruby, that rule goes right out the window. Sort of.
Because Ruby has a loophole in mind: a summer of all the best cliché movie montage dates, with a definite ending come fall—no broken hearts, no messy breakup. It would be the perfect plan, if they weren't forgetting one thing about the Falling in Love Montage: when it's over, the characters have fallen in love...for real.
Ciara Smyth's debut is a delightful, multilayered YA rom-com that will make you laugh, cry, and absolutely fall in love.
Andrea - Two girls embark on a summer of montage-worthy dates!!!
Suzanne
- This is on my list, too! I loooove rom-com montages.
Buy a copy: Amazon ◊ Barnes & Noble ◊ Bookshop ◊ Apple Books ◊ Kobo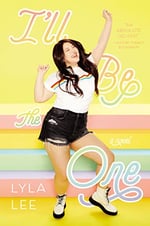 I'll Be the One, by Lyla Lee - June 16
The world of K-Pop has never met a star like this. Debut author Lyla Lee delivers a deliciously fun, thoughtful rom-com celebrating confidence and body positivity—perfect for fans of Jenny Han and Julie Murphy.
Skye Shin has heard it all. Fat girls shouldn't dance. Wear bright colors. Shouldn't call attention to themselves. But Skye dreams of joining the glittering world of K-Pop, and to do that, she's about to break all the rules that society, the media, and even her own mother, have set for girls like her.
She'll challenge thousands of other performers in an internationally televised competition looking for the next K-pop star, and she'll do it better than anyone else.
When Skye nails her audition, she's immediately swept into a whirlwind of countless practices, shocking performances, and the drama that comes with reality TV. What she doesn't count on are the highly fat-phobic beauty standards of the Korean pop entertainment industry, her sudden media fame and scrutiny, or the sparks that soon fly with her fellow competitor, Henry Cho.
But Skye has her sights on becoming the world's first plus-sized K-pop star, and that means winning the competition—without losing herself.
Andrea - My excitement for this book can only be expressed in exclamation points: !!!!!!!!!!!!! Also the author says the main character is bisexual and most of the supporting cast are queer.
Buy a copy: Amazon ◊ Barnes & Noble ◊ Bookshop ◊ Apple Books ◊ Kobo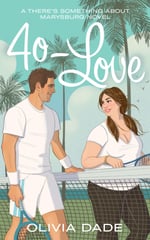 40-Love, by Olivia Dade - June 18

This match is no game.
When a rogue wave strips Tess Dunn of her bikini top, desperate, half-naked times call for desperate, please-cover-me-kids-are-coming-closer measures. Enter Lucas Karlsson, AKA that flirty Swede in the water nearby. When he prevents her bare buoys from being exposed to fellow vacationers, even an ocean can't drown the sparks that fly.
Lucas, a former top-level tennis pro now giving lessons at the resort, fled there after the abrupt, painful end to his injury-plagued career. But he's finally ready to move on with his life--and after a few late-night, hands-on sessions with Tess, he's eager to prove he's the ace she wants.
But this match comes with challenges: She's forty, and at twenty-six, he's barely old enough to rent a car. Worse, they only have two weeks together before Tess returns to her assistant-principal life in Virginia. During that brief time, they'll have to play hard, take a few risks, and find out whether their chemistry is a one-shot wonder...or whether they're meant to be doubles partners for life.
Melanie - I was lucky enough to score a review copy and the romance between 40 year old Tess and the much younger Lucas is every bit as delightful as the blurb promises.
Buy a copy: Amazon ◊ Barnes & Noble ◊ Bookshop ◊ Apple Books ◊ Kobo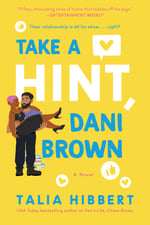 Take a Hint, Dani Brown, by Talia Hibbert - June 23

USA Today bestselling author Talia Hibbert returns with another charming romantic comedy about a young woman who agrees to fake date her friend after a video of him "rescuing" her from their office building goes viral...
Danika Brown knows what she wants: professional success, academic renown, and an occasional roll in the hay to relieve all that career-driven tension. But romance? Been there, done that, burned the T-shirt. Romantic partners, whatever their gender, are a distraction at best and a drain at worst. So Dani asks the universe for the perfect friend-with-benefits—someone who knows the score and knows their way around the bedroom.
When big, brooding security guard Zafir Ansari rescues Dani from a workplace fire drill gone wrong, it's an obvious sign: PhD student Dani and former rugby player Zaf are destined to sleep together. But before she can explain that fact to him, a video of the heroic rescue goes viral. Suddenly, half the internet is shipping #DrRugbae—and Zaf is begging Dani to play along. Turns out his sports charity for kids could really use the publicity. Lying to help children? Who on earth would refuse?
Dani's plan is simple: fake a relationship in public, seduce Zaf behind the scenes. The trouble is, grumpy Zaf is secretly a hopeless romantic—and he's determined to corrupt Dani's stone-cold realism. Before long, he's tackling her fears into the dirt. But the former sports star has issues of his own, and the walls around his heart are as thick as his... um, thighs.
The easy lay Dani dreamed of is now more complex than her thesis. Has her wish backfired? Is her focus being tested? Or is the universe just waiting for her to take a hint?
Melanie - Get a Life, Chloe Brown was one of my absolute top reads last year. I have a soft spot in my heart for Talia Hibbert's snarky heroines and can't wait for Dani's story.
Ana - This review copy has been waiting on my ereader for a bit, and I have been saving it for the aftermath of Rombklove, when all I want to do is fall on my face on a good book, and I know Talia Hibbert with deliver.

Buy a copy: Amazon ◊ Barnes & Noble ◊ Bookshop ◊ Apple Books ◊ Kobo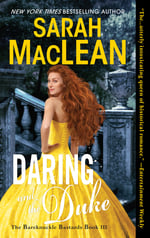 Daring and the Duke, by Sarah MacLean - June 30

New York Times bestselling author Sarah MacLean returns with the much-anticipated final book in her Bareknuckle Bastards series, featuring a scoundrel duke and the powerful woman who brings him to his knees.
Grace Condry has spent a lifetime running from her past. Betrayed as a child by her only love and raised on the streets, she now hides in plain sight as queen of London's darkest corners. Grace has a sharp mind and a powerful right hook and has never met an enemy she could not best...until the man she once loved returns.
Single-minded and ruthless, Ewan, Duke of Marwick, has spent a decade searching for the woman he never stopped loving. A long-ago gamble may have lost her forever, but Ewan will go to any lengths to win Grace back…and make her his duchess.
Reconciliation is the last thing Grace desires. Unable to forgive the past, she vows to take her revenge. But revenge requires keeping Ewan close, and soon her enemy seems to be something else altogether—something she can't resist, even as he threatens the world she's built, the life she's claimed…and the heart she swore he'd never steal again.
Melanie - Ewan and Grace's story has been teased since the beginning of this series and I cannot wait to see how Sarah MacLean pulls off the ultimate redemption story/grovel novel.
Suzanne - I cannot wait to read how MacLean redeems Ewan. He's so terrible and this is going to be one hell of an angsty book.

Ana - I am actually sort of scared to read it. This reunion romance between two people who parted under the worst circumstances as teens is dripping with angst, but I can't wait to see what happens next in the Barenuckle Bastards world.
Buy a copy: Amazon ◊ Barnes & Noble ◊ Bookshop ◊ Apple Books ◊ Kobo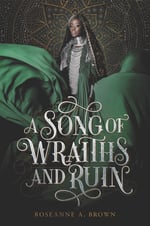 A Song of Wraiths and Ruin, by Roseanne A. Brown - June 2

The first in a gripping fantasy duology inspired by West African folklore in which a grieving crown princess and a desperate refugee find themselves on a collision course to murder each other despite their growing attraction—from debut author Roseanne A. Brown. Perfect for fans of Tomi Adeyemi, Renée Ahdieh, and Sabaa Tahir.
For Malik, the Solstasia festival is a chance to escape his war-stricken home and start a new life with his sisters in the prosperous desert city of Ziran. But when a vengeful spirit abducts his younger sister, Nadia, as payment to enter the city, Malik strikes a fatal deal—kill Karina, Crown Princess of Ziran, for Nadia's freedom.
But Karina has deadly aspirations of her own. Her mother, the Sultana, has been assassinated; her court threatens mutiny; and Solstasia looms like a knife over her neck. Grief-stricken, Karina decides to resurrect her mother through ancient magic . . . requiring the beating heart of a king. And she knows just how to obtain one: by offering her hand in marriage to the victor of the Solstasia competition.
When Malik rigs his way into the contest, they are set on a heart-pounding course to destroy each other. But as attraction flares between them and ancient evils stir, will they be able to see their tasks to the death?
Suzanne - They say not to judge a book by it's cover, so let's pretend that I wasn't immediately interested in this book because of that stunning cover. Then I read the cover copy and well... I am absolute trash for fantasy novels in which the romantic leads are initially out to kill each other.

Buy a copy: Amazon ◊ Barnes & Noble ◊ Bookshop ◊ Apple Books ◊ Kobo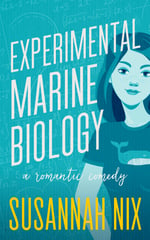 Experimental Marine Biology, by Susannah Nix - June 15

"Just friends" is all Brooke and Dylan have ever been. (Except for that one night in high school, but they don't talk about that.) Growing up, he was her protector. Her confidante. The one guy she could always trust.
Now she's a marine biologist working toward her PhD in California, and he's an underwear model in New York. Dylan's only in town for a few days, crashing on Brooke's couch and repaying the favor by acting as her date to a friend's wedding.
It was totally an accident she saw him naked.
After that, "just friends" goes out the window in favor of friends with benefits.
It's all going great…until it isn't.
​Dylan's got a ticket back to New York at the end of the week, and Brooke may have accidentally broken his heart. Can they navigate these uncharted relationship waters? Or has she tanked her oldest friendship?
Suzanne - With the exception of the first in this series, I've really enjoyed Nix's rom-coms. They're actually funny and they're centered around a group of women in a knitting club.

Buy a copy: Amazon ◊ Barnes & Noble ◊ Apple Books ◊ Kobo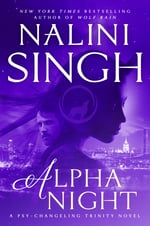 Alpha Night, by Nalini Singh - June 9

New York Times bestselling author Nalini Singh returns to her breathtaking Psy-Changeling Trinity series with a mating that shouldn't exist…

Alpha wolf Selenka Durev's devotion to her pack is equaled only by her anger at anyone who would harm those under her care. That currently includes the empaths who've flowed into her city for a symposium that is a security nightmare, a powder keg just waiting for a match.

Ethan Night is an Arrow who isn't an Arrow. Numb and disengaged from the world, he's loyal only to himself. Assigned as part of the security force at a world-first symposium, he carries a dark agenda tied to the power-hungry and murderous Consortium. Then violence erupts and Ethan finds himself crashing into the heart and soul of an alpha wolf.

Mating at first sight is a myth, a fairytale. Yet Selenka's wolf is resolute: Ethan Night, broken Arrow and a man capable of obsessive devotion, is the mate it has chosen. Even if the mating bond is full of static and not quite as it should be. Because Selenka's new mate has a terrible secret, his mind surging with a power that is a creature of madness and death…

Ana - I've already read and loved Alpha Night, and I think if you are a NS reader you will not be disappointed. It is one of this story arc's best books.

Buy a copy: Amazon ◊ Barnes & Noble ◊ Bookshop ◊ Apple Books ◊ Kobo

Harbor, by Rebekah Weatherspoon - June 26


The final book in Weatherspoon's Beards and Bondage trilogy.


Ana - I hear that Rebekah Weatherspoon's Harbor will be releasing soon, and I'm planning on dropping everything to read her long anticipated follow up to Haven and Sanctuary.

Read Weatherspoon's latest tweet, which links to the series on Amazon.


Also out this month: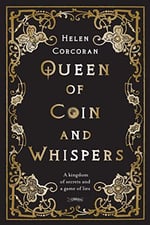 June 1 - Queen of Coin and Whispers, by Helen Corcoran
June 2 - Conventionally Yours, by Annabeth Albert
June 2- Kissing Lessons, by Sophie Jordan
June 2 - If We Were Us, by K.L. Walther
June 2- Jo & Laurie, by Margaret Stohl and Melissa de la Cruz
June 2- The Court of Miracles, by Kester Grant
June 9 - The Boyfriend Project, by Farrah Rochon
June 9 - The Boundless, by Anna Bright
June 9 - Short Stuff, a light LGBTQ+ YA romance anthology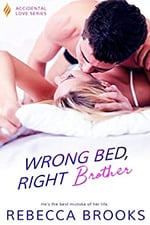 June 15 - Wrong Bed, Right Brother, by Rebecca Brooks
June 15 - Bottle Rocket (So Over the Holidays Book 3), by Erin McLellan
June 15 - Bait N' Witch, by Abigail Owen
June 16 - American Demon, by Kim Harrison
June 22 - Her Lady's Honor, by Renee Dahlia
June 22 - Loud Mouth, by Avery Flynn
June 23 - Two Rogues Make a Right, by Cat Sebastian
June 23 - Party of Two, by Jasmine Guillory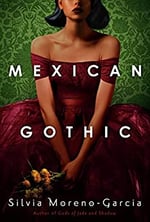 June 29 - Hate Crush, by Angelina Lopez
June 30 - Finding Joy, by Adriana Herrera
June 30 - Mexican Gothic, by Silvia Moreno-Garcia
June 30 - Night Owls and Summer Skies, by Rebecca Sullivan
June 30 - The Devil of Downtown, by Joanna Shupe
June 30 - About a Rogue, by Caroline Linden
June 30 - Fence: Rivals, Vol. 4
If you're wondering what other YA Romance comes out in June, check out this post, which covers April-June 2020.
All print books on this list have been collected in a list over at Bookshop, too!
Reminder!
LGBTQ Reads keeps a list of new releases that includes queer fiction of every genre.
WoC in Romance publishes new release lists roughly weekly.
Girl Have You Read does the same.
What books are you looking forward to this month?
***
If you appreciate our content and wish to support the site, please consider using the affiliate links in this post and below for your shopping needs. Even if you don't buy the book in question, we receive a small % of your purchase from the vendor. As always, you are welcome to leave us a tip on Ko-Fi or join our Patreon!
Support Love in Panels