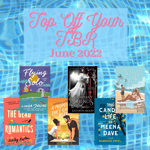 Happy Pride Month!


I'm at a loss for words and my personal life is in a state of upheaval, so I'm just sending rainbow vibes and a big book list. Hope you find something great to read!

This post contains affiliate links.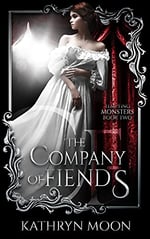 The Company of Fiends, by Kathryn Moon - June 23

After eight years on the stage with The Company of Fiends, the glow of the spotlight is starting to wear thin for Hazel Nix. The theater is perfect for a girl like her—one with a secret she keeps even from her more monstrous peers—but playing pretend is only exciting for so long. After so many lovers, on stage and otherwise, Hazel has yet to make a lasting connection with anyone and considers taking her last bow at the company.
Just as Hazel encounters a new and intriguing patron, disaster strikes the theater. Girls are going missing and suspiciously bad luck plagues the stage. Between ex-lovers, current bed partners, and new faces at the theater, Hazel's heart is tangled more than ever and she finds it increasingly impossible to draw herself away from the life she's known for so long.
It is time to make a choice. Start fresh before she's drawn into the mess, or take a stand and fight for the family she's found in the strangest of places.
***
Why I Want to Read It - I loved A Lady of Rooksgrave Manor and have been (im)patiently waiting for this followup polyam monster romance. Moon writes with a queer lens, sex-positive sex work and relationship building to admire.

Buy a copy: Amazon (KU)
Also out this month (beware, not all are romance!):
All titles in red are links to Amazon. Check out the full list here.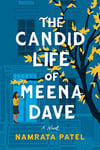 June 1 - The Candid Life of Meena Dave, by Namrata Patel
June 1 - West Side Love Story, by Priscilla Oliveras
June 6 - My Killer Vacation, by Tessa Bailey
June 7 - Wicked Beauty, by Katee Robert
June 7 - Stuck With You, by Ali Hazelwood (ebook version)
June 7 - For the Throne, by Hannah Whitten
June 7 - The Perfect Crimes of Marian Hayes, by Cat Sebastian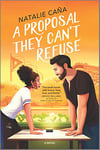 June 7 - The Holloway Girls, by Susan Bishop Crispell
June 7 - Eight Weeks in Paris, by S.R. Lane
June 7 - A Proposal They Can't Refuse, by Natalie Caña
June 7 - Fireworks, by Alice Lin
June 7 - Dead Draw, by Layla Reyne
June 7 - Zyla & Kai, by Kristina Forest
June 7 - Lost in Amber, by Maz Maddox
June 14 - A Mirror Mended, by Alix E. Harrow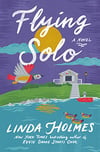 June 14 - Trouble with the Cursed, by Kim Harrison
June 14 - How to Fake It in Hollywood, by Ava Wilder
June 14 - Flying Solo, by Linda Holmes
June 21 - Fake It Till You Bake It, by Jamie Wesley
June 21 - The Missed Connection, by Denise Williams
June 21 - A Thousand Miles, by Bridget Morrissey
June 21 - New World: Stay With Me, by Lily X
June 21 - Maggie Moves On, by Lucy Score
June 21 - Juniper & Thorn, by Ava Reid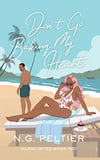 June 21 - Outbride: Beauty and the Beasts Vol. 1, by Tohko Tsukinaga (manga)
June 21 - Don't Go Baking My Heart, by N.G. Peltier
June 21 - Soul Taken, by Patricia Briggs
June 28 - This Vicious Grace, by Emily Thiede
June 28 - Up All Night With a Good Duke, by Amy Rose Bennett
June 28 - American Royalty, by Tracey Livesay
June 28 - Four Weeks of Scandal, by Megan Frampton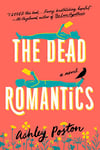 June 28 - A Matter of Temptation, by Stacy Reid
June 28 - For the Love of the Bard, by Jessica Martin
June 28 - Seatmate, by Cara Bastone (ebook of Audible Original)
June 28 - The Sizzle Paradox, by Lily Menon
June 28 - The Dead Romantics, by Ashley Poston
Reminder: All of these books are collected in a list over at Amazon for your convenience.
What April books are you looking forward to reading?
***
If you appreciate our content and wish to support the site, please consider using the affiliate links in this post and below for your shopping needs. As always, you are welcome to leave us a tip on Ko-Fi!
Support Love in Panels