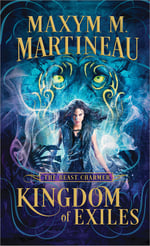 Paranormal and fantasy romance fans, this one is for you! We are one of five blogs working with Sourcebooks Casa to share the five types of magical beasts featured in Kingdom of Exiles, a fantasy romance out tomorrow from Mayxm M. Martineau.
This book was Amy's pick in our June TBR roundup, in case you missed it.
Below you'll find:
A quiz to find out which beast you would charm
The full story about our beast, the Effreft!
A giveaway for our readers in The US/Canada
We are not being compensated by Sourcebooks for this post, but it does contain affiliate links to book retailers.
***
There are a plethora of beasts with fantastic powers and unique personalities in Maxym M. Martineau's debut Kingdom of Exiles. And while Charmers, the magical beast tamers of this world, can catch 'em all (teehee), we're here to find out which one would BEST suit you!
Take the quiz below to find out which beast you would charm!
Ready to read about one of the five beasts you might charm? Introducing…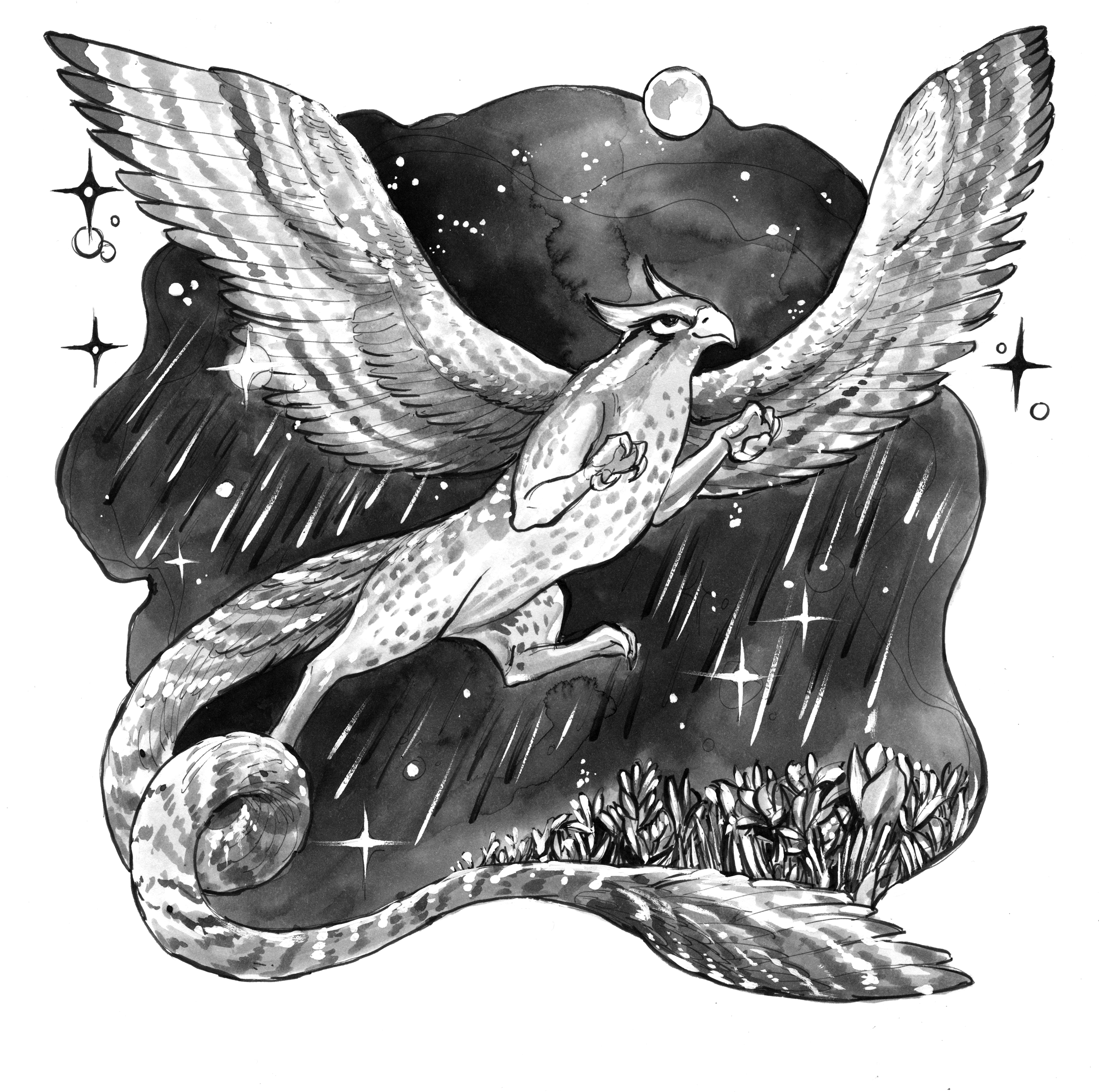 EFFREFT
Pronunciation: eff-reft
Rank: B-Class
Description: Effrefts are roughly the size of small dogs, with falcon heads, long, feathered tails, and wings. Their mint-green coloring and pink eyes make them easy to spot during the day, so they typically hunt at night. They can shower the space beneath their wingspan with magic, encouraging plants to reach maturity in seconds, and the soil left behind is regarded as the most fertile in the world.
Taming: The Charmer should find an open field on a moonlit night and prepare a cornucopia. After overflowing it with a variety of food, they must initiate charm and wait. A successful taming may take several days, because Effrefts have unknown migratory patterns and might not be present. More sightings have occurred in the south, as they seem to prefer warmer wind currents.
Charmed the Effreft? You are a caring individual who loves to give back to others. You're the type of person who strives to end world hunger, and you have a soft spot for kids. Plus, you love food (who doesn't?!).
Visit the other charmers to learn more about the other beasts! #beastcharmertour
Don't forget to enter our giveaway! One Love in Panels reader will win a print copy of Kingdom of Exiles, courtesy of Sourcebooks! Enter using the widget below or click here. (Must have a shipping address in US or Canada.) Giveaway will close at midnight 6/30/19.
a Rafflecopter giveaway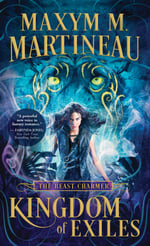 ABOUT KINGDOM OF EXILES
Series: The Beast Charmer #1
Pub Date: June 25, 2019
Synopsis: Assassin's Creed meets Fantastic Beasts and Where to Find Them in this gripping, epic fantasy romance trilogy.
My heart wasn't part of the deal when I bargained for my life,
But assassins so rarely keep their word.
Exiled Charmer Leena Edenfrell is running out of time. Empty pockets forced her to sell her beloved magical beasts—an offense punishable by death—and now there's a price on her head. With the realm's most talented murderer-for-hire nipping at her heels, Leena makes Noc an offer he can't refuse: powerful mythical creatures in exchange for her life.
Plagued by a curse that kills everyone he loves, Noc agrees to Leena's terms in hopes of finding a cure. Never mind that the dark magic binding the assassin's oath will eventually force him to choose between Leena's continued survival…and his own.
Maxym M. Martineau is an article and social media writer by day and a fantasy romance author by night. When she's not getting heated over broken hearts, she enjoys playing video games, sipping a well-made margarita, competing in just about any sport, and of course, reading. She earned her bachelor's degree in English Literature from Arizona State University and lives with her husband and fur babies in Arizona. Connect with her at MaxymMartineau.com or through Twitter and Instagram @maxymmckay.
Buy Links:
Amazon | Apple Books | Barnes & Noble| Indiebound | Books-a-Million