It's Cover Reveal Day!
KD Fisher, who you might recognize from two of the Rogue Anthologies, is back with an m/m romance between an art historian and a chef turned organic farmer. Love on the Hudson is an ex-best-friends-to-lovers story, and includes queer romance, a queer found, and a small diverse town.
More about the book:
Art historian David Webster left his childhood home of Saugerties, New York ten years ago and hasn't looked back. Intelligent, successful, and proud of his sexuality, David has built a comfortable, if lonely, life in Chicago. But when he learns his father has suffered a debilitating stroke, he decides to leave his prestigious museum job and move home to care for his dad. Until now David has never questioned his devotion to academic and professional success. Suddenly he's forced to confront and reevaluate his desires, chief among them, his former best friend Nick.
Nick Patras has spent his entire life trying to be the perfect Greek son. From devoting himself to football, to forgoing an athletic scholarship to work at his family's diner, to denying his sexuality and getting married to his high school sweetheart, Nick got used to putting his family's dreams ahead of his own. The facade shattered, however, when Nick divorced his wife and left the family business to follow his dream of starting an organic farm. Finally content with the life he's built for himself, Nick is still haunted by the mistake that ended his friendship with David a decade earlier.
When David and Nick reunite their old feelings are undeniable, but can David trust Nick with his heart a second time around? As David embarks on a new career as an artist, he must decide whether or not Nick fits into this composition.
Love on the Hudson is available on September 30th from NineStar Press.
No pre-order links yet, sorry. You can add it on Goodreads, though!
Ready for the cover?
Here you go!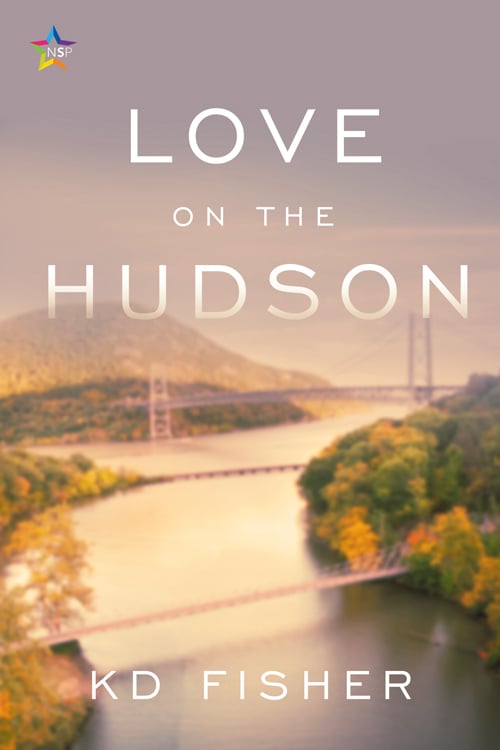 About the Author:

KD Fisher is a queer New England-based writer of authentic, heartfelt LGBTQ+ narratives. KD grew up all over the United States, bouncing from North Carolina to Hawaiʻi to Illinois, and finally settling in Maine where she spends far too much time at the beach.
When KD isn't writing, she can usually be found hiking with her overly enthusiastic dog, obsessing over plants, or cooking elaborate meals. She loves classic country, perfectly ripe tomatoes, and falling asleep in the sun.
Find her: