There are new books coming out in March. Get excited!
I admit, I've got to work on my own excitedness, this winter has been brutal in so many ways.
Wishing all of us good books, restful days and a box of matches.
This post includes affiliate links.
***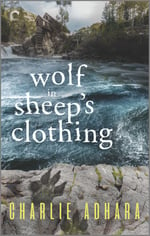 Wolf in Sheep's Clothing, by Charlie Adhara - March 2

Agent Cooper Dayton and his partner, Oliver Park, are going undercover—at a retreat for couples who need counseling. They do say the best cover story is one that's close to the truth…
Agent Cooper Dayton is almost relieved to get a phone call from his former boss at the Bureau of Special Investigations. It means a temporary reprieve from tensions created by house hunting with Oliver Park, his partner both in work and in life. Living together in a forever home is exactly what Cooper wants. He's just not keen on working out the details.
With a former alpha werewolf missing, Cooper and Park are loaned to the BSI to conduct the search at a secluded mountain retreat. The agents will travel to the resort undercover…as a couple in need of counseling.
The resort is picturesque, the grounds are stunning and the staff members are all suspicious as hell.
With a long list of suspects and danger lurking around every cabin, Cooper should be focusing on the case. But he's always been anxious about the power dynamics in his relationship with Park, and participating in the couples' activities at the retreat brings it all to the surface. A storm is brewing, though, and Cooper and Park must rush to solve the case before the weather turns. Or before any more guests—or the agents themselves—end up dead.
Ana - I am half-way through Charlie Adhara's fantastic 4th book in the Big Bad Wolf series, A Wolf in Sheep's Clothing. Adhara continues to deepen the relationship between Cooper and Park and keeps adding fascinating layers to her fabulous world.
Buy a copy: Amazon ◊ Barnes & Noble ◊ Apple Books ◊ Kobo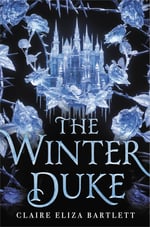 The Winter Duke, by Claire Eliza Bartlett - March 3

She survived the curse. Now she must survive the throne.
All Ekata wants is to stay alive--and the chance to prove herself as a scholar. Once Ekata's brother is finally named heir to the dukedom of Kylma Above, there will be nothing to keep her at home with her murderous family. Not her books or her experiments, not her family's icy castle atop a frozen lake, not even the tantalizingly close Kylma Below, a mesmerizing underwater kingdom that provides her family with magic. But just as escape is within reach, her parents and twelve siblings fall under a strange sleeping sickness, and no one can find a cure.
In the space of a single night, Ekata inherits the title of duke, her brother's captivating warrior bride, and ever-encroaching challengers from without--and within--her ministry. Nothing has prepared Ekata for diplomacy, for war, for love...or for a crown she has never wanted. If Kylma Above is to survive, Ekata must seize her family's magic and power. And if Ekata is to survive, she must quickly decide how she will wield them both.
The Winter Duke is an enchanted tale of intrigue by Claire Eliza Bartlett, author of the acclaimed feminist fantasy We Rule the Night.
Andrea - Political intrigue! Ice kingdoms! She inherits her brother's warrior bride! The book is getting praise for being "gayer than you'd think" and also super casual about including non-binary characters and this f/f love story. A world where queer people can just.. exist, without drama or pain about their identities? Yes, please!
Suzanne - This is on my list, too... but Andrea said pretty much all of it already.
Buy a copy: Amazon ◊ Barnes & Noble ◊ Apple Books ◊ Kobo ◊ Bookshop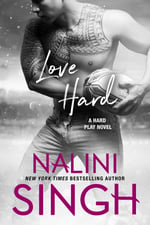 Love Hard, by Nalini Singh - March 10

New York Times bestselling author Nalini Singh brings you the next sizzling story in her Hard Play contemporary romance series…
Jacob Esera, star rugby player and young single father, has worked hard to create a joyous life for his six-year-old daughter. After the death of his childhood sweetheart soon after their daughter's birth, all Jake wants is safety and stability. No risks. No wild chances. And especially no Juliet Nelisi, former classmate, scandal magnet, and a woman who is a thorn in his side.
As a lonely teenager, Juliet embraced her bad-girl reputation as a shield against loneliness and rejection. Years later, having kicked a cheating sports-star ex to the curb, she has a prestigious job and loyal friends—and wants nothing to do with sportsmen. The last thing she expects is the fire that ignites between her and the stuffed-shirt golden boy who once loved her best friend.
Straitlaced Jacob Esera versus wild-at-heart Juliet Nelisi? Place your bets.
Melanie - A new rugby romance by Nalini Singh. Do I really need to say more? Fiiiine. A straight-laced single dad, rugby playing hero meets a former wild-child heroine who wants nothing to do with athletes? I'm sold.
Buy a copy: Amazon ◊ Barnes & Noble ◊ Apple Books ◊ Kobo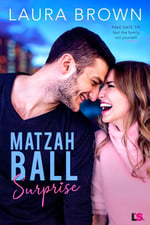 Matzah Ball Surprise, by Laura Brown - March 16

This Passover is starting to feel like the ten plagues might be coming back to haunt them before the weekend is over...one hilarious misstep after the next.
Gaby Fineberg just wants to get through Passover Seder without her "well meaning" family playing matchmaker. She needs a date, just for one simple meal—that includes singing, the history of her forefathers, and not one bit of yeast. The hot guy at her gym would be perfect. He probably hates bread, anyway, with a body like that. But when she finally works up the nerve to ask him...he doesn't hear a word she said.
Levi Miller is deaf and happily single. Initially, he doesn't know why this beautiful woman is talking to him, but it's clear she needs help—and suddenly so does he. In a very complicated situation, Levi finds a simple solution. Gaby will pretend to be his new girlfriend to bail him out, and he'll return the favor. But he didn't bargain for a family dinner quite like this one...
Suzanne - I read one of Laura Brown's new adult books (Friend (With Benefits) Zone) a couple of years ago and it was very New Adult. This is a different series with different age characters and I'm hopeful that I can get the parts I liked (writing voice, representation, humor) without the drawn out New Adult-ness.
Buy a copy: Amazon ◊ Barnes & Noble ◊ Apple Books ◊ Kobo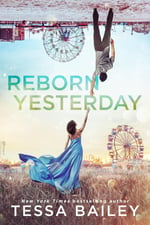 Reborn Yesterday, by Tessa Bailey - March 16

A timeless love story with bite.
It was a night like any other for funeral home director Ginny Lynn, until the exceptionally handsome--and unfortunately deceased--young man on her embalming table sat up, opened his emerald eyes and changed the course of her lifeforever, making her feel quite fluttery while he was at it.
Humans aren't supposed to know Jonas Cantrell, or any vampire, exists. It's kind of a major rule. Despite his instantaneous bond with perfectly peculiar Ginny, he has no choice but to erase her memories of their one and only meeting.
That was the plan. Before a reluctant Jonas can wipe Ginny's mind clean, she reveals a secret that brings their worlds crashing together. Human and vampire. Past and present. Darkness and light. And while their love is strictly forbidden, it might be the only thing that can save them...
Reborn Yesterday is a standalone paranormal romantic comedy with a happily ever after.
Suzanne - Tessa Bailey wrote a vampire romance. The heroine is a mortician. Also it's a comedy. My body is ready.

Buy a copy: Amazon ◊ Barnes & Noble ◊ Apple Books ◊ Kobo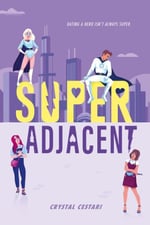 Super Adjacent, by Crystal Cestari - March 17

Claire has always wanted to work with superheroes, from collecting Warrior Nation cards as a kid to drafting "What to Say to a Hero" speeches in her diary. Now that she's landed a coveted internship with the Chicago branch of Warrior Nation, Claire is ready to prove she belongs, super or not. But complicating plans is the newest WarNat hero, Girl Power (aka Joy), who happens to be egotistical and self-important . . . and pretty adorable.
Bridgette, meanwhile, wants out of WarNat. After years of dating the famous Vaporizer (aka Matt), she's sick of playing second, or third, or five-hundredth fiddle to all the people-in-peril in the city of Chicago. Of course, once Bridgette meets Claire-who's clearly in need of a mentor and wingman-giving up WarNat becomes slightly more complicated. It becomes a lot more complicated when Joy, Matt, and the rest of the heroes go missing, leaving only Claire and Bridgette to save the day.
In this fresh and funny take on the world of supers, author Crystal Cestari spotlights what it's like to be the seemingly non-super half of a dynamic duo with banter-filled romance and bold rescues perfect for readers seeking a great escape.
Suzanne - I don't know what's going on with the pricing/ebook uploads of this book right now, but I still want to read it because superheroes and romance. As I'm writing this, there's no ebook version listed in a bunch of places (Amazon, seriously) and where it is listed it's the same as print? I won't be paying $17.99 in ebook, but I remain hopeful that this is just a blip. I think that since it's a Disney title it must be part of the Hachette purchase and that's why?

Buy a copy: Amazon ◊ Barnes & Noble ◊ Kobo ◊ Bookshop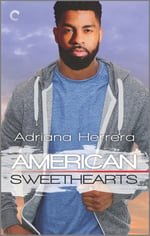 American Sweethearts, by Adriana Herrera - March 30

Juan Pablo Campos doesn't do regrets. He's living the dream as a physical therapist with his beloved New York Yankees. He has the best friends and family in the world and simply no time to dwell on what could've been.
Except when it comes to Priscilla, the childhood friend he's loved for what seems like forever.
New York City police detective Priscilla Gutierrez has never been afraid to go after what she wants. Second guessing herself isn't a thing she does. But lately, the once-clear vision she had for herself—her career, her relationships, her life—is no longer what she wants.
What she especially doesn't want is to be stuck on a private jet to the Dominican Republic with JuanPa, the one person who knows her better than anyone else.
By the end of a single week in paradise, the love/hate thing JuanPa and Pris have been doing for sixteen years has risen to epic proportions. No one can argue their connection is still there. And they can both finally admit—if only to themselves—they've always been a perfect match. The future they dreamed of together is still within reach...if they can just accept each other as they are.
Melanie - I've had my eye on this author ever since I read American Dreamer. I'm going to binge the rest of the series in March in preparation for her newest release.
Ana - The 4th book in Adriana Herrera's excellent American Dreamers series which ends with a highly anticipated second-chance queer MF romance. I love all the characters and I am excited to see how they will all collide in this romance.
Suzanne - I'm looking forward to reading this but it's bittersweet as I'm not eager for the series to end.
Buy a copy: Amazon ◊ Barnes & Noble ◊ Apple Books ◊ Kobo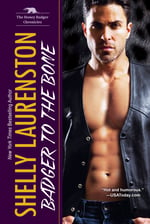 Badger to the Bone, by Shelly Laurenston - March 31

She's the woman he's been hired to kidnap. But ZeZé Vargas has other ideas . . . like getting them both out of this nightmare alive. Just one problem. She's crazy. Certifiably. Because while he's plotting their escape, the petite Asian beauty is plotting something much more deadly . . .
Max "Kill It Again" MacKilligan has no idea what one of her own is doing with all these criminal humans until she realizes that Zé has no idea who or what he is. Or exactly how much power he truly has.
But Max is more than happy to bring this handsome jaguar shifter into her world and show him everything he's been missing out on. A move that might be the dumbest thing she's ever done once she realizes how far her enemies will go to wipe her out. Too bad for them Zé is willing to do whatever it takes to keep her alive . . . and honey badgers are just so damn hard to kill!
Ana - I can't wait to start Shelly Laurenston's Bad to the Bone, the third book in her Honey Badger Chronicles series. This series can be best described as romantic and violent women's fiction, and I highly recommend it for Laurenston fans, who want great sibling dynamics and over the top action, with a bit smooching.
Buy a copy: Amazon ◊ Barnes & Noble ◊ Apple Books ◊ Kobo ◊ Bookshop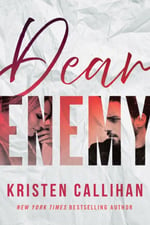 Dear Enemy, Kristen Callihan - March 31

From New York Times bestselling author Kristen Callihan comes a smart, emotional contemporary romance about finding love with the most unlikely of people.
As kids, they hated each other. Macon Saint was beautiful, but despite his name, Delilah knew he was the devil. That he dated her slightly evil sister, Samantha, was no picnic either. When they broke up, it was a dream come true: Delilah never had to see him again.
Ten years later, her old enemy sends a text.
Delilah's sister has stolen a valuable heirloom from Macon, now a rising Hollywood star, and he intends to collect his due. One problem: Sam has skipped town.
Sparks still sizzle between Macon and Delilah, only this heat feels alarmingly like unwanted attraction. But Delilah is desperate to keep her weak-hearted mother from learning of her sister's theft. So she proposes a deal: she'll pay off the debt by being Macon's personal chef and assistant.
It's a recipe for disaster, but Macon can't stop himself from accepting. Even though Delilah clearly hates him, there's something about her that feels like home. Besides, they're no longer kids, and what once was a bitter rivalry has the potential to be something sweeter. Something like forever.
Melanie - I'm a big fan of Kristen Callihan and Dear Enemy's blurb gives off major enemies to lovers vibes which is totally my jam.
Buy a copy: Amazon (Kindle Unlimited) ◊ Barnes & Noble (Paperback) ◊ Bookshop (Paperback)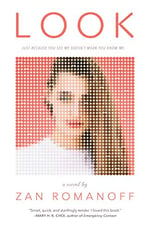 Look, by Zan Romanoff - March 31

Things Lulu Shapiro's 5,000 Flash followers don't know about her:
• That the video of her with another girl was never supposed to go public.
• That Owen definitely wasn't supposed to break up with her because of it.
• That behind the carefully crafted selfies and scenes Lulu projects onto people's screens, her life feels like a terrible, uncertain mess.
Then Lulu meets Cass. Cass isn't interested in looking at Lulu's life, only in living in it. And The Hotel--a gorgeous space with an intriguing, Old Hollywood history and a trust-fund kid to restore it--seems like the perfect, secret place for them to get to know each other. But just because Lulu has stepped out of the spotlight doesn't mean it'll stop following her every move.
Look is about what you present vs. who you really are, about real intimacy and manufactured intimacy and the blurring of that line. It's a deceptively glamorous, feminist, emotionally complex, utterly compelling, queer coming-of-age novel about falling in love and taking ownership of your own self--your whole self--in the age of social media.
Andrea - !!! "A deceptively glamorous, feminist, emotionally complex, utterly compelling, queer coming-of-age novel about falling in love and taking ownership of your own self--your whole self--in the age of social media." !!!
Buy a copy: Amazon ◊ Barnes & Noble ◊ Apple Books ◊ Kobo ◊ Bookshop
And if you're wondering what other YA Romance comes out in March, check out this post, which covers January-March 2020. April-June coming soon!
Also out this month:
House of Earth and Blood, by Sarah J Maas - March 3
First in Sarah J Maas's new fantasy series for adults. (It's super long.)
The Two Lives of Lydia Bird, by Josie Silver - March 3
By the author of One Day in December. Note that this is Women's Fiction and not genre romance. Reviews suggest it's a good choice if you need to cry.
Every Reason We Shouldn't, by Sara Fujimura - March 3
A figure skater and a speed skater! Endorsed by Courtney Milan.
Havenfall, Sara Holland - March 3
Dark YA fantasy with romance! This cover.
Bone Crier's Moon, Kathryn Purdie - March 3
More YA fantasy romance. They shepherd the dead to the afterlife.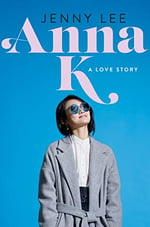 Anna K.: A Love Story, by Jenny Lee - March 3
A modern retelling of Anna Karenina. Somehow happy though?
Docile, by K.M. Szpara - March 3
M/m science fiction/dystopia novel with a really messed-up romantic arc. Intentionally disturbing, lots of content warnings.
The Rich Boy, by Kylie Scott - March 9
Undercover Bromance, by Lyssa Kay Adams - March 10
The Honey Don't List, by Christina Lauren - March 24
Parallel relationships - a young couple falling in love as they work to keep the world from finding out that an established famous home renovation couple is falling apart.
The Earl Takes a Fancy, by Lorraine Heath - March 31
An Heiress to Remember, by Maya Rodale - March 31
Music From Another World, by Robin Talley - March 31
Queer teen girls in the late 70's. Not genre romance.
Reminder!
LGBTQ Reads keeps a list of new releases that includes queer fiction of every genre.
WoC in Romance publishes new release lists roughly weekly.
Girl Have You Read does the same.
What books are you looking forward to this month?
***
If you appreciate our content and wish to support the site, please consider using the affiliate links in this post and below for your shopping needs. Even if you don't buy the book in question, we receive a small % of your purchase from the vendor. As always, you are welcome to leave us a tip on Ko-Fi or join our Patreon!
Support Love in Panels