Recently, my nine-year old daughter and I had a very lengthy conversation over breakfast one morning. "Mommy," she began, "are you a Kristy or a Mary Anne or a Claudia or a Stacey?" Before I could even begin to wrap my head around her question, she'd answered it herself. "I think you're a little bit of Kristy and maybe a little Mary Anne." My mind had caught up by then, aware that we were maybe having our very first unofficial, mother daughter book club meeting, about none other than The Baby-Sitters Club books. A staple of most young girls' bookshelves in the 80s and 90s, this series resonated with me when I was her age and watching her discover these books three decades later has made me wonder what it was about these books that appealed to me so much and how it informed my reading choices as an adult.

When I discovered these books at my school's Scholastic Book fair in the third grade, I was an immigrant, new to this country, desperately trying to acclimate and fit in. A series of books with covers featuring young teenage girls attired in the hippest 80s fashions spoke directly to my 9 year old sensibilities. By the time I had moved onto fourth grade, my bookshelves were filled with rows after rows of these pastel colored covers.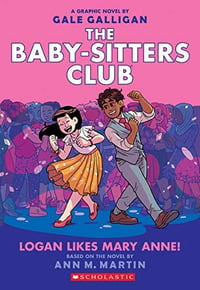 In hindsight, it's very possible that reading about shy Mary Anne and her budding junior high romance with Logan was maybe the story that started me on my path to romance. I discovered through The BSC and then subsequently, Sweet Valley High and even The Nancy Drew Files, that I liked books about kissing. What I also realized? That I liked heroine-centric books and specifically stories about females who are empowered and ambitious and smart. And I loved books that celebrated female friendships in all their vibrant, complex glory.
Take a look at the evidence: in The Baby-Sitters Club, a group of 13 year old girls who are best friends, take it upon themselves to start a business, that by all accounts, is very successful. Nancy Drew solves mysteries in her spare time, fearless in her search for truth and justice. Even Anne Shirley, that infamous red-haired heroine in Anne of Green Gables, growing up at a time when women were rarely allowed much in the way of individual autonomy, makes her own way, securing an education for herself before becoming a school teacher. That she ultimately falls in love with Gilbert Blythe is only part of the allure of the series because before she becomes Mrs. Gilbert Blythe, Anne Shirley is determined to become her own woman, with her own hopes and dreams.
It could be argued then, that my childhood love of Kristy and her friends is a direct precursor to my addiction to the type of heroines found in the books I read today.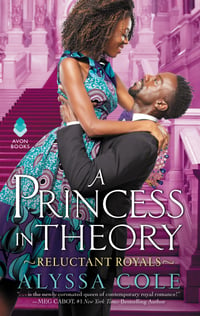 Take, for example, Naledi Smith, the epidemiology graduate student heroine in Alyssa Cole's A Princess in Theory, the first in her Reluctant Royals series. Naledi is smart and ambitious and fierce and has zero time for nonsense, especially the kind that Prince Thabiso brings to her doorstep. He is an actual, real life Prince, charming and handsome...and she is not here for it. As Naledi and Thabiso verbally spar through the pages of the book, it is gratifying to encounter a heroine who is not only very aware of exactly who she is and who she wants to be, but is downright proud of it. One of the other appealing aspects of this book is the friendship Naledi has with her best friend Portia Hobbs. Their friendship is genuine and relatable and they may not always agree about everything, but when things get hard, they are there for each other. Portia features in her own book, the delightful A Duke by Default, and I love that these books don't exist in a vacuum, the friendships are ongoing from book to book, enabling us to have a front row seat to not only how each character falls in love but how their friendship progresses.
The fact that these types of characters and books featuring romances and strong female friendships have continued to resonate with me for all these many decades makes me wonder if they'll have the same impact on my daughter. My reading journey began with a series about a group of teenage girls trying to find their own way in the world. I can't wait to see where my daughter's reading journey takes her.
Who knows, maybe in another decade, we'll still be having mother daughter book discussions, sharing our love for romances about strong, fierce women.