TBH, I'm probably not going to get any reading done in November. But let's get excited about some books anyway!


*

This post contains affiliate links.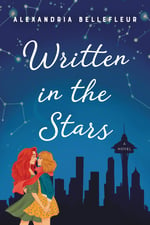 Written in the Stars, by Alexandria Bellefleur - November 10

With nods to Bridget Jones and Pride & Prejudice, this debut is a delightful #ownvoices queer rom-com about a free-spirited social media astrologer who agrees to fake a relationship with an uptight actuary until New Year's Eve—with results not even the stars could predict!
After a disastrous blind date, Darcy Lowell is desperate to stop her well-meaning brother from playing matchmaker ever again. Love—and the inevitable heartbreak—is the last thing she wants. So she fibs and says her latest set up was a success. Darcy doesn't expect her lie to bite her in the ass.
Elle Jones, one of the astrologers behind the popular Twitter account Oh My Stars, dreams of finding her soul mate. But she knows it is most assuredly not Darcy... a no-nonsense stick-in-the-mud, who is way too analytical, punctual, and skeptical for someone as free-spirited as Elle. When Darcy's brother—and Elle's new business partner—expresses how happy he is that they hit it off, Elle is baffled. Was Darcy on the same date? Because... awkward.
Darcy begs Elle to play along and she agrees to pretend they're dating. But with a few conditions: Darcy must help Elle navigate her own overbearing family during the holidays and their arrangement expires on New Year's Eve. The last thing they expect is to develop real feelings during a faux relationship. But maybe opposites can attract when true love is written in the stars?
***
Suzanne - So this isn't really a "To Be Read" because I've already read it. But I adored it and I think you will too.

Buy a copy: Amazon ◊ Apple Books ◊ Barnes & Noble ◊ Bookshop ◊ Kobo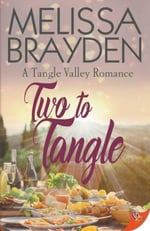 Two to Tangle, by Melissa Brayden - November 10

Finding forever is simply too hard.
As a renowned chef, Gabriella Russo knows how to season a good dish. It's her personal life that's been too spicy for her liking. Ready to take a break from the roller coaster of romance, Gabriella's moved to Oregon to open Tangled, a restaurant on the grounds of Tangle Valley Vineyard. A good glass of wine and space to create is all she requires.
Ryan Jacks brings all the girls to the yard, or so it should say on her business card. She's a skilled carpenter who's been told more than once that she's good with her hands. When Ryan takes a job building a new restaurant, her world comes to a halt. The sassy chef is sexy, insightful, and comes with the kind of smart mouth that has Ryan rethinking just about everything. But with Gabriella off the menu, what's Ryan supposed to do?
***
Suzanne - Not sure what's up with all these lesbian chef romances lately but I'm game! Plus a "player" and carpenter!

Buy a copy: Amazon ◊ Barnes & Noble ◊ Bookshop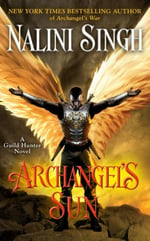 Archangel's Sun, by Nalini Singh - November 24

A horrifying secret rises in the aftermath of an archangelic war in New York Times bestselling author Nalini Singh's deadly and beautiful Guild Hunter world. . . .
The Archangel of Death and the Archangel of Disease may be gone but their legacy of evil lives on—especially in Africa, where the shambling, rotting creatures called the reborn have gained a glimmer of vicious intelligence.
It is up to Titus, archangel of this vast continent, to stop the reborn from spreading across the world. Titus can't do it alone, but of the surviving powerful angels and archangels, large numbers are wounded, while the rest are fighting a surge of murderous vampires.
There is no one left . . . but the Hummingbird. Old, powerful, her mind long a broken kaleidoscope. Now, she must stand at Titus's side against a tide of death upon a discovery more chilling than any other. For the Archangel of Disease has left them one last terrible gift . . . .
***
Melanie - I'm super late to the Guild Hunters world, having discovered this amazing series only last year. But now that I'm all caught up in the adventures of Elena and Raphael and his Seven, I can't wait for the next thrilling installment.

Buy a copy: Amazon ◊ Barnes & Noble ◊ Bookshop ◊ Kobo