Last week, we shared Shira's recommendations for
contemporary
f/f romance. This week, it's all historical! Let's get to it.

***
Pretty dresses, settings drenched in poetry, and all of the nostalgia of a good costume drama movie -- do we ever get to be a part of this magic? If you're looking for f/f historical romance with a happy ending, I've got you covered.
First on my list is Alyssa Cole's
That Could Be Enough
, in which a woman who gave up on love after her last girlfriend broke her heart, meets a woman so captivating she might just find her hope again. The setting is America in the early 1800's, and both the heroines plus the author are Black women.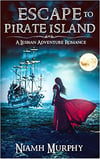 Escape to Pirate Island
by Niamh Murphy is just what it says on the tin -- an adventure full of swash and buckle, about a young smuggler who falls in with the daughter of a pirate captain on the hunt for her dead father's treasure. Set in the early 1700's, first in England and then at sea.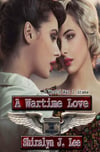 In
A Wartime Love
by Shiralyn Lee, two women find their happily ever after--eventually--amidst the horrors of London's bomb times. This one fades to black at the sexy bits so if that's something you've been looking for, now you know.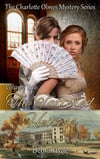 The Tattered Heiress
by Debra Hyde is set in 1880's New York City, and gives us a f/f couple solving mysteries in high society while having kinky sex during their private time. The book also goes into the details of their original courtship, via flashback. There's an earlier book but it's not related plotwise and I liked this one better.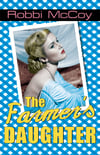 In
The Farmer's Daughter
by Robbi McCoy, a butch hobo meets a beautiful girl on a farm while roadtripping in the 1940's. Years later they find each other again in glamorous 1950's Hollywood, but now the farm girl is an aspiring actress. This story has every bit of a happy ending as the couple end up together for something like the next fifty years, but I can't stress enough that this one has trigger warnings (pasted from my Goodreads review: If you are triggered by family abuse/"corrective rape" of a lesbian or of bad guys dying in various realistically violent ways, check out my other book reviews for alternate recommendations instead.)

What about costume drama
with magic
, too? That would be Heather Rose Jones's Alpennia series. Starting with
Daughter of Mystery
, about an heiress who only gets to keep the inheritance if she keeps her dead godfather's young female bodyguard as her own until they both reach age of maturity, and continuing with
The Mystic Marriage
, which focuses on a second couple who are a social butterfly and a haughty, proud, introverted alchemist, this series is set in early 19th century central Europe and combines politics, magic, religion, lesbian love, and, yes, pretty dresses. There is racial and religious diversity in the named cast starting in the second book. It's technically "fantasy" because of the magical element, but so much of it has the general feel of a Regency romance only in a different country that I feel a list of historical f/f recs would be poorer without it.