Come on, sunshine and flowers and birds and the sense of renewal that will hopefully bring positive change. We just gotta work for it.
Here are some new books!
This post contains affiliate links.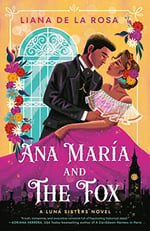 Ana María and the Fox, by Liana de la Rosa - April 4

A forbidden love between a Mexican heiress and a shrewd British politician makes for a tantalizing Victorian season.
Ana María Luna Valdés has strived to be the perfect daughter, the perfect niece, and the perfect representative of the powerful Luna family. So when Ana María is secretly sent to London with her sisters to seek refuge from the French occupation of Mexico, she experiences her first taste of freedom far from the judgmental eyes of her domineering father. If only she could ignore the piercing looks she receives across ballroom floors from the austere Mr. Fox.
Gideon Fox elevated himself from the London gutters by chasing his burning desire for more: more opportunities, more choices. For everyone. Now, as a member of Parliament, Gideon is on the cusp of securing the votes he needs to put forth a measure to abolish the Atlantic slave trade once and for all—a cause that is close to his heart as the grandson of a formerly enslaved woman. The charmingly vexing Ana María is a distraction he must ignore.
But when Ana María finds herself in the crosshairs of a nefarious nobleman with his own political agenda, Gideon knows he must offer his hand as protection . . . but will this Mexican heiress win his heart as well?
***
Why I Want to Read It - It's possible I've gotten swept up in the hype for this one, but I do love a forbidden romance and a Victorian romance that doesn't just center rich white dukes.

Buy a copy: Amazon ◊ Kobo ◊ Libro.fm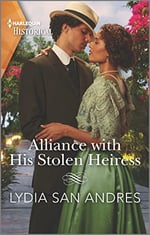 Alliance with His Stolen Heiress, by Lydia San Andres - April 25
A high-stakes romantic Caribbean escape
He must earn her trust
before he wins her heart!
In distancing himself from his nefarious wealthy family, Julian Fuentes has gained a rebellious reputation. Still, he's shocked when heiress Amalia Troncoso hires him to stage her kidnapping! Julian doesn't mind masquerading as a bandit to help Amalia get her inheritance from her tyrannical uncle, or spending time with the bold heiress who's captured his imagination. But will the truth that ties their families together prevent their alliance from becoming more?

***
Why I Want to Read It - The over-the-top plot, the setting, the cover... I'm so excited to read this!

Books I've Read Early:
Disclosure: I received copies of these books from the publisher for review.

The Nanny, by Lana Ferguson - This is a high-heat contemporary boss-employee second chance romance with an executive chef and an occupational-therapist-in-training who had an OnlyFans relationship a year prior. There's a lot of sex which drives the plot and lots of scenes with the kid that are kind of confusingly shoehorned in. I'm not sure who to recommend it to.

Blood Debts, by Terry J. Benton-Walker - I wrote about this in a post a couple of weeks ago. In short - it's a whole ride and I can't wait for the next one!
Also out this month (beware, not all are romance!):
All titles in red are links to Amazon. Check out the full list here.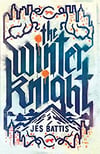 April 4 - The Winter Knight, by Jes Battis
April 4 - The Plus One, by Mazey Eddings
April 4 - Divine Rivals (Letters of Enchantment, #1), by Rebecca Ross
April 4 - The Do-Over, by Suzanne Park
April 4 - Spell Bound, by F.T. Lukens
April 4 - Silver in the Bone (#1), by Alexandra Bracken
April 4 - The Last Heir to the Blackwood Library, by Hester Fox
April 4 - What the Hex, by Jessica Clare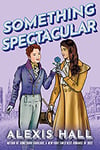 April 11 - Something Spectacular, by Alexis Hall
April 11 - Lassiter (BDB #21), by J.R. Ward
April 11 - Throwback, by Maurene Goo
April 11 - Yours Truly, by Abby Jimenez
April 11 - Some Desperate Glory, by Emily Tesh
April 11 - If Only You (Bergman Brothers #6), by Chloe Liese
April 11 - To Swoon and to Spar, by Martha Waters
April 11 - The Time of Your Life (Millionaires Club #2), by Sandra Kitt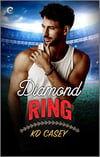 April 11 - Diamond Ring (Unwritten Rules #3), by KD Casey
April 11 - Dance with Me, by Georgia Beers
April 11 - Verity and the Forbidden Suitor, by J.J. McAvoy
April 11 - Wings Once Cursed & Bound, by Piper J. Drake
April 18 - The Fiancée Farce, by Alexandria Bellefleur
April 18 - Sizzle Reel, by Carlyn Greenwald
April 18 - The Secret Service of Tea and Treason, by India Holton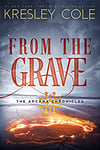 April 18 - From the Grave (The Arcana Chronicles, #6), by Kresley Cole
April 18 - Jasmine and Jake Rock the Boat, by Sonya Lalli
April 25 - Happy Place, by Emily Henry
April 25 - Just as You Are, by Camille Kellogg
April 25 - The Trouble with Exes (The Navarros #3), by Sera Taino
April 25 - Zora Books Her Happy Ever After, by Taj McCoy
April 25 - A Rogue's Rules for Seduction (Last Chance Scoundrels #3), by Eva Leigh
April 28 - Beastly Kingdom (The Bliss Wars #2), by L. Penelope
Reminder: all of these books are collected in a list over at Amazon for your convenience.
What April books are you looking forward to reading?
***
If you appreciate our content and wish to support the site, please consider using the affiliate links in this post and below for your shopping needs. As always, you are welcome to leave us a tip on Ko-Fi!
Support Love in Panels