Last year, I decided to list off my five favorite queer/romance comics of the year, and people had reactions. So let's do it again!
Did I read everything that came out this year? Nope. Are these totally subjective? Yep.
That said, I'd love to hear your faves from 2018!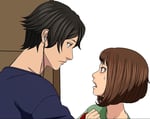 Let's Play - This is a webcomic/webtoon about an awkward game developer, her friends, and what happens when a YouTuber trashes her game on his channel... and then moves in next door!
It's funny and great, especially if you're at all geeky. Our review is here.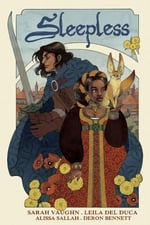 Sleepless - Sleepless is a diverse Renaissance-esque fantasy romance comic. There's mystery and assassination plots and court intrigue (yes, these are all sort of the same thing), plus complex family dynamics and a rather swoony burgeoning romance. And a super cute Fennec fox! I reviewed the first issue and have been reading it in issues ever since because I can't wait for the trades. It's a comic that just gets better, as we learn more about the various players and their motivations. Highly recommended. You can buy Volume 1 now, and pick up Volume 2 when it releases in March.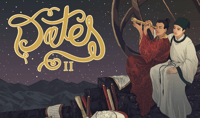 Dates, Volume 2 - This is the second anthology of queer historical fiction and I enjoyed it more than the first. It's populated with more trans and genderqueer characters than the first volume and the comics were mostly wonderful. It's hard for an anthology to stay on my mind for months, but this one did. You can read my full review over here.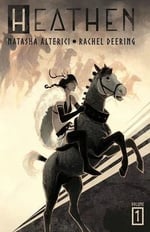 Heathen - This book is so gay. The main character is a lesbian, but she frees a valkyrie and then they have to go fight the gods to find their happy endings. I reviewed the first volume in this ongoing series, which is perfect for women who like kissing women and/or Norse mythology. The art is also quite striking.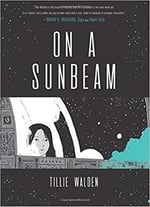 On a Sunbeam - Tillie Walden has written a GIANT queer space opera that manages to be quiet and tense at the same time. I'm still gathering my thoughts on this, so the review isn't up quite yet, but it will be before the end of the year. This book is over 500 pages, so when I say it's big? I mean it. It's sort of YA, sort of not, but it's definitely an f/f romance.
Did you read an amazing romance comic this year? Tell us about it!