Here in the Northern Hemisphere it's the hottest month of the year. I'm trying to push the non-urgent responsibilities away and spend more time in my garden and with friends and family. That means less reading and that's fine by me. Books don't spoil! I'll still be chipping away at the newest Shop Your Shelves board, but some of these July releases are sneaking onto the TBR anyway.
This post contains affiliate links.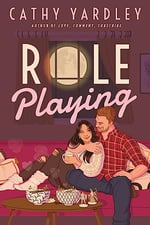 Role Playing, by Cathy Yardley - July 1

From Cathy Yardley, author of Love, Comment, Subscribe, comes an emotional rom-com about two middle-aged gamers who grow their online connection into an IRL love story.
Maggie is an unapologetically grumpy forty-eight-year-old hermit. But when her college-aged son makes her a deal—he'll be more social if she does the same—she can't refuse. She joins a new online gaming guild led by a friendly healer named Otter. So that nobody gets the wrong idea, she calls herself Bogwitch.
Otter is Aiden, a fifty-year-old optimist using the guild as an emotional outlet from his family drama caring for his aging mother while his brother plays house with Aiden's ex-fiancée.
Bogwitch and Otter become fast virtual friends, but there's a catch. Bogwitch thinks Otter is a college student. Otter assumes Bogwitch is an octogenarian.
When they finally meet face to face—after a rocky, shocking start—the unlikely pair of sunshine and stormy personalities grow tentatively closer. But Maggie's previous relationships have left her bitter, and Aiden's got a complicated past of his own.
Everything's easier online. Can they make it work in real life?
***
Why I Want to Read It - I love Cathy Yardley's geeky romances and this one has a 48 year old divorced biracial Asian FMC and a 50 year old bisexual white MMC who play in the same MMORPG guild! I actually finished it this morning and it's so good. Review coming soon.

Buy a copy: Amazon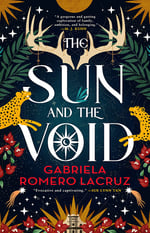 The Sun and the Void, by Gabriela Romero Lacruz - July 25

Two women embark on a unforgettable quest that draws them into a world of dark gods and ancient magic in this sweeping fantasy debut inspired by the history and folklore of colonial South America.
Reina is desperate.
Stuck on the edges of society, Reina's only hope lies in an invitation from a grandmother she's never met. But the journey to her is dangerous, and prayer can't always avert disaster.
Attacked by creatures that stalk the mountains, Reina is on the verge of death until her grandmother, a dark sorceress, intervenes. Now dependent on the Doña's magic for her life, Reina will do anything to earn—and keep—her favor. Even the bidding of an ancient god who whispers to her at night.
Eva Kesaré is unwanted.
Illegitimate and of mixed heritage, Eva is her family's shame. She tries to be the perfect daughter, but Eva is hiding a secret: Magic calls to her.
Eva knows she should fight the temptation. Magic is the sign of the dark god, and using it is punishable by death. Yet it's hard to ignore power when it has always been denied you. Eva is walking a dangerous path. And in the end, she'll become something she never imagined.
***
Why I Want to Read It - Sue Lynn Tan blurbed it as "Evocative and captivating. An enthralling tale of ancient gods, dangerous magic, family and love." Sign me up.

Buy a copy: Amazon ◊ Kobo ◊ Libro.fm
Books I've Read Early:
Disclosure: I received copies of these books from the publisher for review.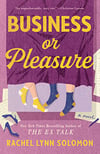 Business or Pleasure, by Rachel Lynn Solomon - This is a really fun take on the underrated Bad Sex trope. Sex lessons from the FMC ghostwriter who's working the actor MMC's memoir. Definitely Solomon's sexiest book to date and I thought the mental health rep was solid. Both characters are Jewish and one is more observant than the other. I liked it a lot and for anyone who's been in a fandom space this is especially fun.
Forget Me Not, by Julie Soto - I already wrote about this book here and on Instagram (with a handmade lingerie pairing), so I'm not going to rehash it here. I liked it a lot a lot and thought the author successfully pulled off the second chance dual timeline, which is rare for me.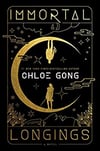 Immortal Longings, by Chloe Gong - THIS BOOK. This is an adult fantasy reimagining of Shakespeare's Antony & Cleopatra and it's flipping fantastic. The relationships are compelling and complicated, with conflicting motives and shifting loyalties. The world-building is, among other things, a scathing indictment of class oppression. I was totally absorbed by the action scenes, which are usually something I struggle with. And the twist! I did not see it coming and I can't wait to talk about it with others. I reviewed it for Shelf Awareness, so check there for more coherent thoughts.
Thief Liar Lady, by D.L. Soria - Grifter Cinderella! Except she's not just a grifter, she's a spy. This is a fairytale reimagining with a morally questionable Cinderella who successfully snags the Prince... and falls for a different one. This was fun but runs long. I have a review going up over at Shelf Awareness soon if you want more!
Also out this month (beware, not all are romance!):
All titles in red are links to Amazon. Check out the full list here.


July 1 - Role Playing, by Cathy Yardley
July 4 - Kiss Me, Mi Amor, by Alana Quintana Albertson
July 4 - The Wall of Winnipeg and Me (Trade re-release), by Mariana Zapata
July 4 - Business or Pleasure, by Rachel Lynn Solomon
July 4 - Wanderlust, by Elle Everhart
July 11 - A Rulebook for Restless Rogues (Lucky Lovers of London, #2), by Jess Everlee
July 11 - Play to Win, by Jodie Slaughter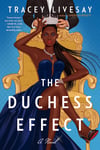 July 11 - The Duchess Effect (American Royalty, #2), by Tracey Livesay
July 11 - The Only Purple House in Town, by Ann Aguirre
July 11 - Hello Stranger, by Katherine Center
July 11 - Snow Place like LA, by Julie Murphy & Sierra Simone
July 11 - You, with a View, by Jessica Joyce
July 11 - Barbarian's Mate (Ice Planet Barbarians #6 trade release), by Ruby Dixon
July 11 - The Curse of Saints, by Kate Dramis
July 11 - Thief Liar Lady, by D.L. Soria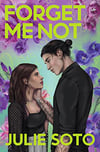 July 11 - Forget Me Not, by Julie Soto
July 18 - Every Rising Sun, by Jamila Ahmed
July 18 - The Jasad Heir (The Scorched Throne, #1), by Sara Hashem
July 18 - Immortal Longings (Flesh & False Gods, #1), by Chloe Gong
July 18 - Silver Nitrate, by Silvia Moreno-Garcia
July 18 - A Soul of Ash and Blood (Blood and Ash, #5), by Jennifer L. Armentrout
July 18 - Resonance Surge (Psy-Changeling Trinity, #7), by Nalini Singh
July 18 - Sammy Espinoza's Last Review, by Tehlor Kay Mejia
July 20 - Sanctuary with Kings (Tempting Monsters, #3), by Kathryn Moon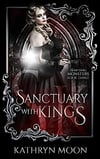 July 25 - The Weaver and the Witch, by Genevieve Gornichec
July 25 - The Sun and the Void (The Warring Gods, #1), by Gabriela Romero-Lacruz
July 25 - Sweetwater and the Witch (Harmony, #16), by Jayne Castle
July 25 - Flirting with Fire, by Jane Porter
July 25 - In the Case of Heartbreak, by Courtney Kae
July 31 - The Midsummer Bride (The Dead Lands, #4), by Kati Wilde
Reminder - all of these books are collected in a list over at Amazon for your convenience.
What July books are you looking forward to reading?
***
If you appreciate our content and wish to support the site, please consider using the affiliate links in this post and below for your shopping needs. As always, you are welcome to leave us a tip on Ko-Fi!
Support Love in Panels