Full disclosure, I hate "Best of" lists because I spend 95% of the time disagreeing with them. And then I feel guilty about all the books I didn't read. However, here is my Best of 2018 Romance (conflicts of interest removed), which is only valid for what I can remember reading as I write this and is really a list of my favorite books this year.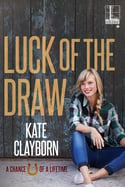 Luck of the Draw by Kate Clayborn
This is a romance that probably shouldn't work, but somehow it does. Zoe is dealing with a life-altering change and Aiden is trying to hide from his grief. And these two people who shouldn't be perfect for each other end up helping one another heal while falling in love. That all sounds super serious, but it's a really fun book. (The audiobook news this year was some of the best news I received.)
Buy it: Amazon, Apple Books, Kobo, Barnes & Noble, The Ripped Bodice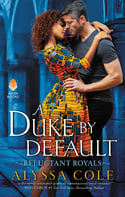 A Duke by Default by Alyssa Cole
I love Tavish, but I really love Portia. I love books with heroines who get to be messy, complicated people who make imperfect decisions and grow. Cole wrote a heroine who is still learning how to be herself and who finds love, appreciation, and understanding in the end. From almost the moment I started it I thought "totally one of the best this year."
Buy it: Amazon, iBooks, Kobo, Barnes & Noble, The Ripped Bodice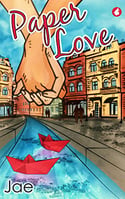 Paper Love by Jae
For reasons (mainly non-audiobook reading wears me out), I was not reading a lot of Jae before three of her audiobooks appeared on Hoopla. The most recent was Paper Love. It's a kind and sweet slow-burn romance with low stakes and minimal angst and there's geeking out over stationary and pens (someone needs to teach me about fountain pens). But really, it's a romance that cares about both its heroines and also the reader.
Buy it: Amazon, Apple Books, Kobo, Barnes & Noble, The Ripped Bodice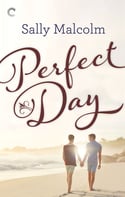 Perfect Day by Sally Malcolm
This book. I just… I felt so many things with this book. It is one of three books that made me cry this year. The romance is just so tender and heart-wrenching. There's so much care in this book especially in how Joshua and Finn really see and know each other. And the book doesn't flinch away from emotions; you feel all of it (hence me texting people that I was crying on the train).
This is my top request for an audiobook right now because I clearly want to cry on a train some more.
Buy it: Amazon, iBooks, Kobo, Barnes & Noble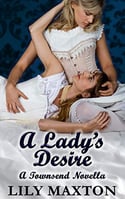 A Lady's Desire and Claiming the Highlander's Heart by Lily Maxton
So, I'm cheating here by listing two Maxton books. A Lady's Desire is my favorite historical this year. Sometimes, it's so hard to explain why the books available in a subgenre and pairing don't meet your needs, and then the book that provides almost everything you've asked for shows up. That was A Lady's Desire. It examines life as a woman and life as a queer woman without distancing the reader, and then it's just super romantic, and I sighed contentedly.
Review of A Lady's Desire here. Buy it: Amazon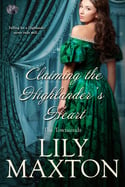 Claiming the Highlander's Heart is my dark horse. If you read my review, I want you to know that my love for this book has only grown since I read it. The way the hero loves the heroine is just everything I need right now. There is a somewhat unconventional sex scene (no PIV) and I feel like it's one of the most romantic things I've read this year.
Buy it: Amazon, iBooks, Kobo, Barnes & Noble
Backlist meanderings: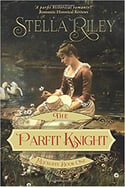 The Parfit Knight by Stella Riley
Guess what! This is another kind, gentle book. Not that I have a preference or anything. The entire reason I read this book was because I wanted to read a romance without sex (neither on-page nor closed-door) mainly for science. And I got this sweet romance between a blind woman and a marquis. It's such a genuine book that I sort of want to read it again now. (Please note that I cannot speak to how blindness is handled in the book.)
Buy it: Amazon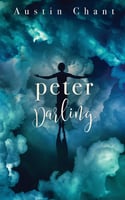 Peter Darling by Austin Chant
This book is perfect and I might just go listen to the audiobook again now. A queer retelling of Peter Pan and it made me cry and I love it so much. I think about the ending a lot. I imagine cozy scenes in their wooded cottage and it makes me so happy.
Buy it: Amazon, iBooks, Kobo, Barnes & Noble, The Ripped Bodice