More mini-reviews! Reviews of The Nightborn, A Not So Lonely Planet: Italy, Serving Sin, One Week to Claim it All, The Dead and the Dark and Hideaway. This is pretty much all romance, with the exception of one that doesn't have an HEA and a horror that does. The rest are: one fantasy romance, one f-f romance and two f-m contemporary romances.
Rating refresher! Categories are based on whether or not I recommend them to fellow readers - DNF (Did Not Finish), Pass, YMMV (Your Mileage May Vary), Read it Eventually, Read it Soon.
This post contains affiliate links.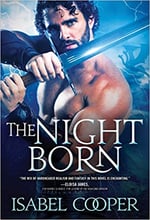 The Nightborn, by Isabel Cooper
My Verdict: Read It Eventually

Amazon ◊ Barnes & Noble ◊ Bookshop ◊ Kobo ◊ Libro.fm
After the weird pacing of The Stormbringer, I was wondering what I'd get with The Nightborn. The queer-normative fantasy world is interesting enough that I was willing to give it a second shot and I'm glad I did.
The Nightborn follows another sword-bonded Sentinel, Branwyn, as she pretends to be a diplomat and travels to Heliodar to secure aid in the fight against The Big Bad. There she meets Zelen, a young member of the High Council. The plot is a mix of political maneuvering, family evils and battle. I found that melange compelling, but the romance was also much more present and evenly distributed than in the first book. This is exactly what I want from fantasy romance.
Audio notes: This dual-POV series is narrated by Australian Katherine Littrell and though she's doing all the voices and points-of-view, she's successful at pulling out the full range of emotions and the battle scenes are pretty great.
***
Content Warnings: lots of violence, emotionally abusive/manipulative family, magic violence/demon stuff
I received an audio review copy of this book from the publisher.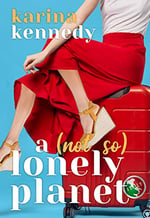 A Not So Lonely Planet, by Karina Kennedy
My Verdict: YMMV (but I enjoyed it)

Amazon ◊ Barnes & Noble ◊ Bookshop ◊ Kobo

This book is silly and absurd in a very self-aware way. The main character, Marina, is on an extended trip to Italy to research extraordinary women for a book project. The whole thing (intentionally) reads like a travel blog, however, full of misadventures and advice for what not to do in a variety of situations. These are, naturally, things that she's just done with disastrous or at least embarrassing results. She makes friends with a pair of lesbians on a train and abandons her itinerary for a whirlwind of parties and day trips and mayhem. I didn't count, but she also has stress and shame-free sex with several men along the way. There are two men central to the story, a French/Italian man she refers to as "Frantonio" and her former love back at home, Will. Will is the kind of guy you settle down with, Frantonio is sexy adventure. (The story doesn't end with her in a relationship at all.) The next installment of her madcap adventures will be in New Zealand and considering that I read this nonsense (on paper!) in two sittings, I'm sure I'll pick it up.
If you're in the mood for silliness and sex with an Italian backdrop, this might be a great fit for you.
***
Content Warnings: recreational alcohol and drug use, lost documents while traveling,
I received a print review copy of this book from the publisher.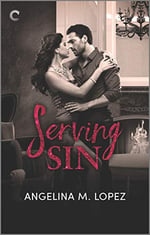 Serving Sin, by Angelina M. Lopez
My Verdict: Read It Eventually

Amazon ◊ Barnes & Noble ◊ Bookshop ◊ Kobo ◊ Libro.fm
Angelina M. Lopez writes soapy goodness that leans into the over-the-top tropes you expect from telenovelas and also builds a genuine relationship between two people readers will believe have what it takes to make it work in the long-term. Some of these plots and archetypes are so unhealthy that it's hard to imagine them 10 years down the road, but Lopez absolutely did the work in Serving Sin.
This is soapy and dramatic (I cried at the end) but I absolutely loved that Lopez repeated many times how much work Cenobia and Roman had done and were still doing to manage and overcome their past traumas. When something big is revealed about Cenobia and her younger brother, Cen makes sure to bring in a family counselor to help them all through it together.
This kind of care is not often present or emphasized in romance, especially notable given how many veterans, former foster children and assault victims are in these stories.
There are several things I want to praise too, but they're massive spoilers, so I won't. If you can handle the subject matter listed in the CWs below, you'll love it. This is my favorite in the series so far and I'm excited to read what Lopez has for us next.
Audio Notes: Scarlette Hayes continues to impress. She made me cry, but the spicy scenes are *fans self*
***
Spoilery CWs below!
Content Warnings: past: rape and resulting pregnancy, kidnapping; present: death threats, bullet wounds, PTSD, abduction, child in peril
I borrowed an audio copy of this book on Hoopla thanks to my library.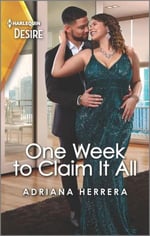 One Week to Claim it All, by Adriana Herrera
My Verdict: Read It Eventually/Soon

Amazon ◊ Barnes & Noble ◊ Bookshop ◊ Kobo ◊ Libro.fm
If you're looking for a soapy boardroom second-chance romance with two characters who don't want to want each other like they do? Look no further. Apparently Adriana Herrera can write category-length and do it damn well. She leaned into the soapy aspects of this, with an illegitimate heroine inheriting a company and having to fight her father's over-the-top awful wife and her half-siblings for what's rightfully hers. Plus of course that whole thing where the love of her life who abandoned her for the company/her father is now her rival for CEO & President of the company. But they still really want each other and everything in the past is more complicated than it seemed. This heroine is so competent and the romance is so dramatic and sexy and really, it's everything I wanted from a Harlequin Desire novel.
Audio notes: Excellent narration and a short run time made for a one-day read for me. Gardening has never been so fun. :)
***
Content Warnings: parental abandonment and shaming, death of parent and mentor, past poverty
I received an audio and ebook review copy of this book from the publisher. I read the audio.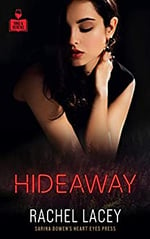 Hideaway, by Rachel Lacey
My Verdict: YMMV

Amazon (currently in Kindle Unlimited) ◊ Libro.fm
Wow this was boring. It's a second chance romance between high school sweethearts and plays off the small town inheriting a house trope. Considering that one character ghosted the other, it's really low conflict and I wasn't invested. The biggest reason I think is that the plot is at least half about dogs. Taylor runs an animal shelter and convinces Phoebe to foster a pregnant dog and her puppies while Phoebe is fixing up her late grandmother's house for sale. (Honestly not a good idea?!) It brings the two of them together both physically and emotionally, but it took up so much page time that I almost fast-forwarded. I have two dogs and I love them dearly, but this felt too much like Roan Parrish's Better than People, another book in which the pets take over the book in a bad way. (That relationship was better than this.)
Hideaway could have been a novella, but the author chose to pad it excessively with puppy content. There are three adult dogs and I several puppies. They go to the vet and on walks a lot. If you really love dogs, you might enjoy this.
One last note - the characters go to Vino & Veritas a couple of times, the bar/bookstore that this spinoff of Sarina Bowen's True North series is supposed to be based off. This was my first in the V&V world and I won't be heading back. They're not actually connected to each other, to the place, or to the original series. Plus I'm from Vermont and the idealization of my home state gets tiresome.
***
Content Warnings: death of relative (recent past), grief, near-death of puppy
I read an audio copy of this book through my library.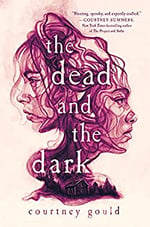 The Dead and the Dark, by Courtney Gould
My Verdict: Read It Eventually

Amazon ◊ Barnes & Noble ◊ Bookshop ◊ Kobo ◊ Libro.fm
This lesbian horror YA novel would make a perfect read for the Spooky Season. Logan and her paranormal-investigator dads return to the town her parents grew up in, only for teens to start disappearing or turning up dead. Local Ashley's boyfriend was the first to go missing and months later, there's still no body. The town of Snakebite is so small and insular that outsiders are immediately suspect, especially if they're queer and Latinx. Even if they grew up in town.
As things escalate, Ashley and Logan team up to figure out what's going on and develop feelings for each other as they do. I would not call this a romance, but there is an HEA/HFN. The Dead and the Dark kept me guessing and while I had figured out some of the reveals, others were surprising and one was rather shocking. I wanted some more consequences for a few characters, but unfortunately that's not how the real world works either.
In all, a compelling horror/paranormal suspense and a very gay one at that.
Audio notes: This narration was solid, but since it's two young women in dual-POV, I would have preferred two different narrators. The characters themselves are different enough that it was mostly fine, but Soneela Nankani doesn't differentiate between their voices and I kept losing track. (This may be a "me" thing.)
***
Content Warnings: murder, attempted murder, hate crime (attempted drowning), homophobia, implied racism, possession, death of a child, gun violence, lots of violence
I received an audio and ebook review copy of this book from the publisher. I read the audio.
***
If you appreciate our content and wish to support the site, please consider using the affiliate links in this post and below for your shopping needs. Even if you don't buy the book in question, we receive a small % of your purchase from the vendor. As always, we'd love for you to leave us a tip on Ko-Fi!
Support Love in Panels