You know how sometimes you read a romance plot and you think, "hmm, this sounds familiar" only to realize it's a story that could be on Bravo or HGTV? Yeah, me too. And I fall for it every time.
Reality TV, whether it's a new person/couple each episode or an entire season with the same people, plays off of dramatic scenarios, big personalities, and high stakes - perfect for a romance novel. Below are a few that I've read. Please tell me your faves in the comments so I can stock up!
+
Sarah Maclean made no secret of the fact that the Soiled S's (a group of new money sisters) are based loosely on the Kardashian sisters. No, they don't pair up easily, but they don't need to. Both sets of sisters are known for grabbing headlines, some intentionally.
Alexa Martin's debut series is based on her life as the wife of a football player, not on this series, but that first book, Intercepted, was full of catty WAGs (Wives and Girlfriends) and there are so many reality shows based on the wives of players that we had to include the series in this list. Blitzed (above) comes out in December!

House Flipping Books + Fixer Upper
This is the category/show that inspired this whole post. How many house-flipping romances are there?! Here are three I've read in the last year: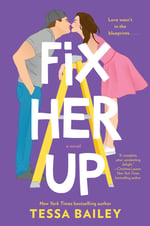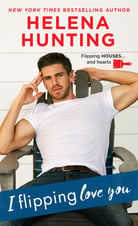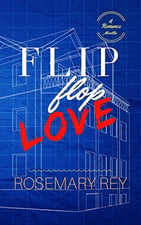 Fix Her Up, by Tessa Bailey
Here's my review of this one. It's less about flipping houses and more about her fixing up her own house and her whole family flipping houses and working in construction. Mr. Baseball (that is not his name) comes back to town and starts working for her family. But look at that title! Grab it here.
I Flipping Love You, by Helena Hunting
I reviewed this one, too. She used to be rich and her family ran off after their Ponzi scheme was discovered. Now she and her sister are saving up for their first flip. He used to be poor and now he's rich off of flipping houses. And now they have their eyes on the same house...
Flip Flop Love, by Rosemary Rey
This is a quick little novella with some very dirty daydreams. Sorry, but the daydreams are what stuck with me. Because reasons.
+
Pleasure of a Dark Prince + The Amazing Race
Kresley Cole's Immortals After Dark series is over-the-top and has some problematic stuff (super alpha heroes, literal vivisection, etc), but they're a fave and I read the first 14 in one PNR-driven summer. They're so addictive. I mean, there's a whole podcast dedicated to them.
Pleasure of a Dark Prince has the hero and heroine in a competition and there's this race through the jungle to find the lost city of El Dorado etc.
Update! Aarya kindly reminded me that I continually mix up these books - Pleasure of a Dark Prince and No Rest For the Wicked. SO, El Dorado is POADP and the actual race is NRFTW. Sorry and also just read both of them.
+
How the Duke Was Won + The Bachelor
The Bachelor fits a whole bunch of historical romances, usually with a house party. Lenora Bell's How the Duke Was Won has four very different women arrive at a Duke's house to compete for the honor of being his wife. One of them is a doppelganger for someone else (I think she's sick? Doesn't want to marry him, either way) and ends up being the lucky lady.
And I didn't use the cover because I already mentioned the series up above, but Sarah Maclean's The Day of the Duchess has the heroine throw a house party to match-make for her estranged husband. He's not into it.
+
Getting Hot With the Scot + Punk'd
The hero in Melonie Johnson's Getting Hot With the Scot is technically an online self-employed prankster, but YouTube is kind of just a modern alternate version of reality TV, so I'm counting it. The main characters meet when he's pretending to be a time traveling Scottish warrior and she's a tourist in a Scottish castle. It's all on video and getting consent papers signed is a major plot device. Anyway, if you miss Ashton Kutcher and Dax Shepard being young and goofy... here ya go. My review is here!
+

Olivia Dade's Love Unscripted Series + Island Hunters and Tiny House Hunters
LiP patrons got the chance to talk to Olivia Dade on our last author chat and she shared the inspiration behind her two upcoming books: house hunting shows. Except these aren't your standard houses... Desire and the Deep Blue Sea was inspired by a show called Island Hunters, in which people are literally wanting to buy an island. And on the complete opposite end of the scale, Tiny House, Big Love is like an episode of Tiny House Hunters... but cuter.
***
And that's the list! I'm sure there are more romances out there inspired by reality TV shows. Tell me what to read!