New week, new news! (That was a lot. We won't do that again.)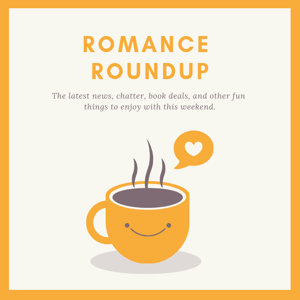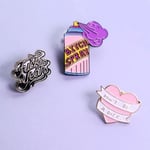 Bawdy Bookworms is Having a Flash Sale
This sale is just for the weekend, so get your order in before Sunday is over (3/10)! Bawdy Bookworms' Thien-Kim Lam says she's dedicating this sale to women everywhere, because we can celebrate International Women's Day with orgasms all year long!
Anyway, if you watched our review video, you might recall that we suggested trying out one of their mystery boxes before signing up for a subscription. This is your chance!
Lambda Lit Finalists Announced
It's that time of year again - the time when I manage to both scold myself for having read so few of the Lammy finalists AND yell at some of the inclusions on the list.
It's pretty cool that a few of the books we reviewed are included, though!
In the Vanisher's Palace, by Aliette de Bodard
Undue Influence, by Jenny Holiday
And there are also a bunch on there that I've read and not reviewed. Sometimes you just want to enjoy (or not) a book and not have to analyze it. *shrug*
What do you think of the lists?
A Big Giveaway from Love in Panels!
In case you missed it, we're giving away a big stack of books. This giveaway is open until March 10th, so get your entry in ASAP.
Over on Twitter...
A lot of things happened. Whatshername with the plagiarism reactivated her Twitter account, for example. It was kind of a lot and also not a lot and I mostly tuned it out.
An indie bookseller told everyone that if they shop at indies, authors get more money from the sale. This turned into a big thing again about how indies don't respect romance readers and it all kind of snowballed from there. It's been about 2 months since we had that fight, so I guess it was time once again.
A random man suggested that women needed men because their vibrators can't mow the lawn, and the entire internet enjoyed dunking on him.
Podcasts!
The new cool thing is apparently to take a book series and dedicate a podcast to it.
JenReadsRomance and Sarah Maclean are talking about one of Kresley Cole's Immortals After Dark books every other week, with a topical post on the weeks between. It's about as bananapants as you'd expect.
Ana and Chelsea are taking on Kit Rocha's erotic dystopian Beyond series in their podcast. They've done the first two books so far and we'll have a post with more details coming this week!
This has us thinking... what other series deserve their own podcasts? Hmmm.
Nalini Singh's Psy-Changelings are getting one soon, right? Who else does that leave? What massive romance series do you want to re-read and discuss?
(The Bridgertons are getting a whole Netflix show, so don't start with me.)
This is a short post because part of the week's events included not one but two migraines for yours truly, plus an eventful attempt at a dolphin costume.
If there's anything you think we should include, feel free to send it to us! (suzanne@loveinpanels.com, or find me on Twitter!)
This newsletter includes affiliate links. Please consider supporting the site by buying through these links, tossing us a tip on Ko-Fi, or joining our Patreon!