This year was really something, huh?
Back in mid February, a close relative passed away after a few weeks in hospice. She was a social worker and activist and her loss was a blow to our family and to so many in the community. Little did I know, a few weeks later, I would be grateful that she passed on early enough that we were able to gather to celebrate her life.
We held the funeral on the day my daughter turned six. I think it really set the tone for the year.
My partner ran for local office in a race we knew he was unlikely to win. (He didn't.) I wrote hundreds of postcards and gave money and time to as many organizations and bail funds as I could and it never felt like enough. And because I'm a human, a lot of other things happened this year including a major mental health crisis at the turn of the new year. It's hard to wrap my mind around all of the events and changes these last several months.
I'm sure a lot of things happened in your life, too. I'm glad we're both still here.
The year was draining in so many ways, so even though I know a year is a measure of time and not a living being to be blamed for things, it feels like the scene in The Princess Bride in which Westley is being tortured in the Pit of Despair.
Due to a number of factors, I decided to transition Love in Panels back to a solo blog. Rather than shutting down the site entirely, I'll be keeping it up and updating when I want to. If you're reading this from a link on Twitter or Facebook, please consider signing up below to have blog posts emailed to you. I'm incredibly grateful to the contributors who wrote for LiP and I hope you'll seek out their future work.
Anyway, you're here for the books. I tried to lose myself in them, but I ended up reading about 50 fewer than last year. (About 270 vs 320.) That's still a lot of books, but about 75% were audio and most of the rest were for my non-LIP review gig. When I try to read with my eyeballs, I end up reading the same paragraphs over and over and eventually give up. That means I didn't read many self-published books which is kind of sad.
Here are a few of my favorite books of the year, in no particular order:
[This post contains affiliate links which support the site at no cost to you.]
Romance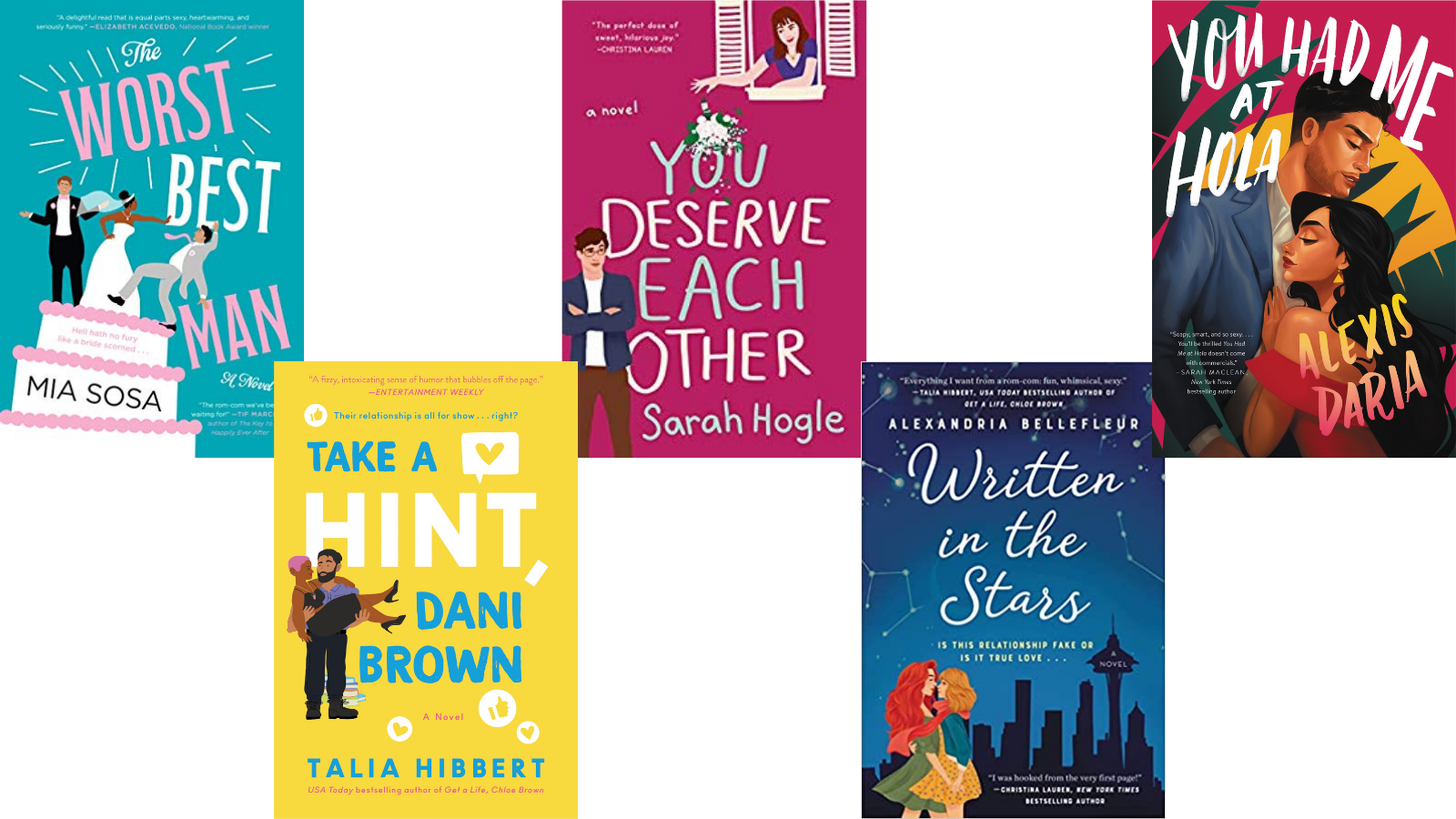 Written in the Stars, by Alexandria Bellefleur was everything I wanted it to be. Review here.
Take a Hint, Dani Brown, by Talia Hibbert, gave me the queer grumpy heroine I wanted and needed. Review here.
The Worst Best Man, by Mia Sosa, was enemies-to-lovers perfection. Sosa hit that sweet spot of arguing without being mean. And only one bed! Review here.
You Deserve Each Other, by Sarah Hogle, was a surprise. The beginning is rough and I didn't want these two people to be together, but then something happened and I realized they were actually perfect for each other. Plus it's funny and the heroine has a normal-people job. Review here.
You Had Me at Hola, by Alexis Daria, was soapy and sexy and everything I hoped it would be. Review here.
My partner has read and enjoyed four of these books, by the way. I'm a book advocate even in my own marriage.
Young Adult Fiction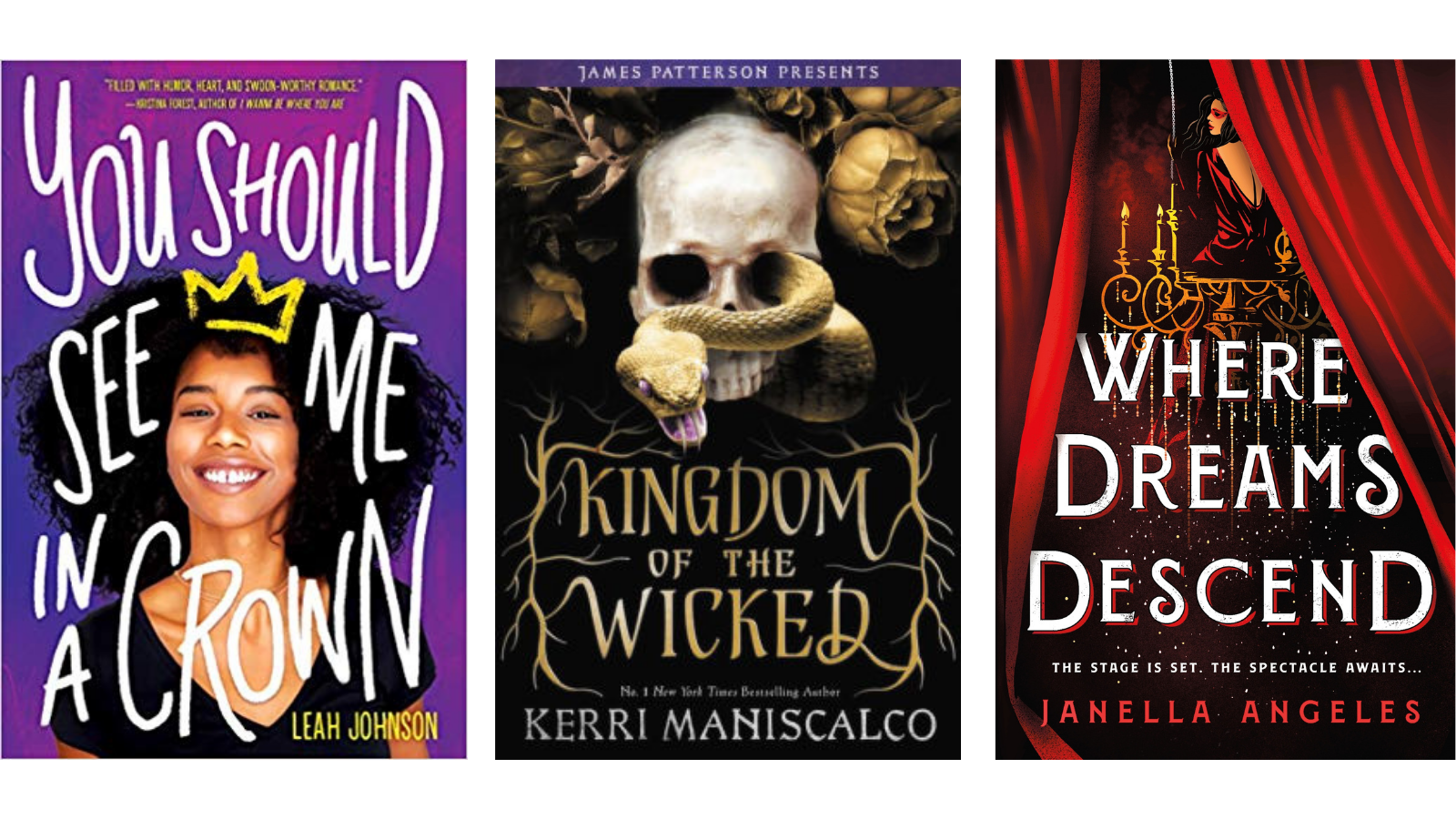 Kingdom of the Wicked, by Kerri Maniscalco, filled that void for witch + demon Hades/Persephone revenge drama that my id craves.
Where Dreams Descend, by Janella Angeles hit some of the same notes with a darkly seductive world and morally gray characters. I love magic magicians.
You Should See Me in a Crown, by Leah Johnson was so much fun and the f/f rom-com I needed. Call it a rom-com and you better deliver like this one did!
Other Fiction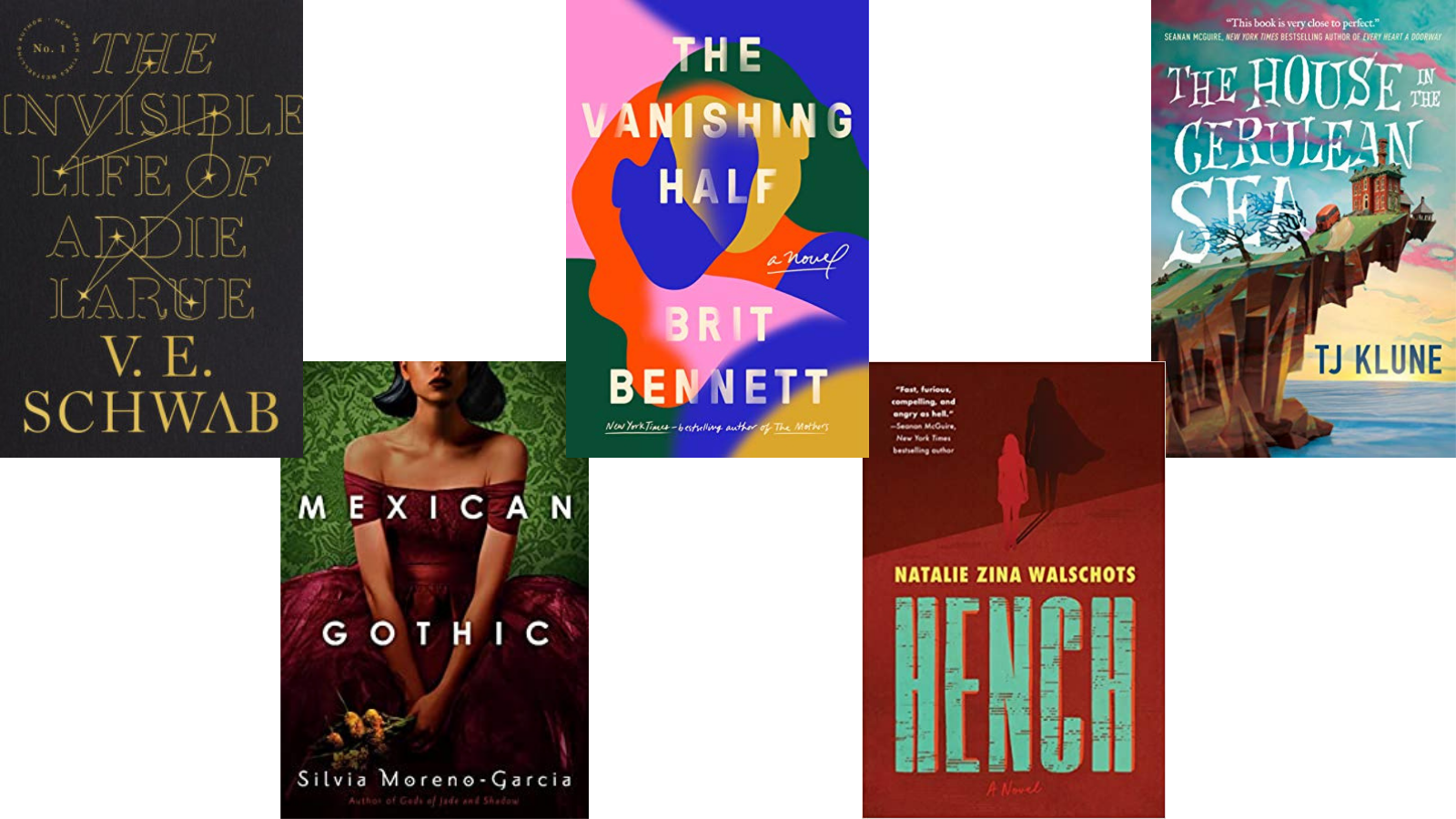 Mexican Gothic, by Sylvia Moreno Garcia, was so creepy and messed up. I will never look at mushrooms the same way again. Haunting horror perfection.
Hench, by Natalie Zina Walschots, was the anti-capitalist, anti-policing and narrated by an anti-heroine (she's a professional hench for hire). I liked it more than I expected to given my aversion to superheroes.
The House in the Cerulean Sea, by TJ Klune, made me feel all of the things.
The Vanishing Half, by Britt Bennett, was layered and emotional and Bennett's prose is gorgeous. Such complicated community and family dynamics. Plus there are multiple queer characters.
The Invisible Life of Addie LaRue, by VE Schwab, could have been horrible for all I know, but Julia Whelan's audio narration turned it into a beautiful centuries-long saga that had me occasionally sobbing.
Non-Fiction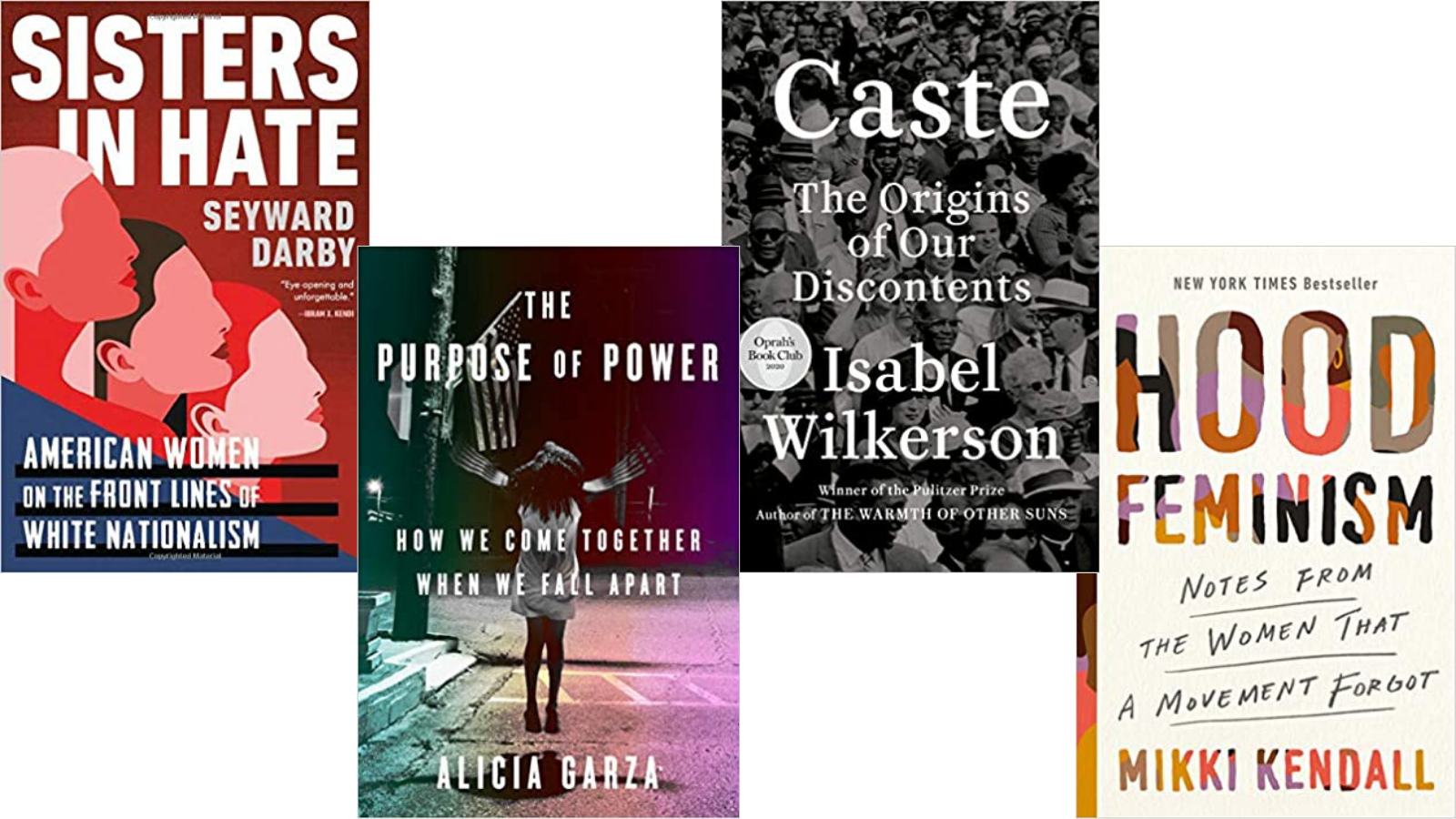 Hood Feminism, by Mikki Kendall, changed the way I think about a lot of societal ills and how they tie to feminism or womanism. Obviously I was aware of and had experienced a lot of the things Kendall talks about, but I'd not considered them explicitly feminist issues before. Review here.
Caste, by Isabel Wilkerson, gave me a new lens with which to view the foundational structures of the country I call home.
The Purpose of Power, by Alicia Garza, taught me about organizing and movements and showed me a path for progress.
Sisters in Hate, by Darby Seward, made me even angrier at my fellow white women, but also exposed the ways women are fundamental to the proliferation of white supremacist groups and ideas.
I also read non-fiction about cheese and several books of humorous essays, lest you think it's all erudite audiobooks over here.
***
So those are a few of my favorite books for the year and probably more words on my personal life than you wanted or needed. I hope we all have a better 2021, or at least one in which we can focus on interpersonal connection and building coalitions to make real and lasting positive change.
If you'd like to talk a little about the books you loved this year or the ones you're looking forward to in 2021, I'd love to hear your thoughts!