These posts are so subjective that I decided not to call mine a Best Of 2019 list this time. Did I read every romance that came out this year? Does every person bring their own preferences and baggage to each book? Yeah, exactly.
My criteria:
Did I give it 5 stars on Goodreads?
Would I recommend it to others?
Did it come out in 2019?
This leaves out a bunch of truly wonderful books that I gave 4 stars (Really Liked It on the Goodreads scale) and a bunch that I rated high but came out in past years. I also had a really bad year for reading with my eyeballs and I actually get paid to review somewhere else, so you'll find that this list is mostly trad-pub. Indies, I still love you. I will try harder to convince my brain to read more than 20% of my 295 books in a format other than audio.
None of these are in order of favorite-ness.
If you want to read last year's list, here are My Top Romance Reads in 2018.
This post contains Amazon affiliate links.
Young Adult

Queen of Nothing, by Holly Black
This book gave me everything I wanted in an ending and I unfortunately believe myself to be a stan now. (Please don't turn out to be horrible, Holly Black.)
Serpent & Dove, by Shelby Mahurin
I was blown away by this one. Yes, it had lots of hype. But historical AU France with witches and enemies-to-lovers romance? It was written for me. My review is here.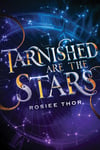 Tarnished Are the Stars, by Rosiee Thor
Queer feels in space! Bringing down the terrible classist regime! Girls in love! Tech and science are banned but we will still find a way! Here is my ebullient review. Go read this book.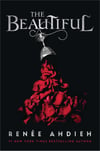 The Beautiful, by Renee Ahdieh
Yes to all of this book. I will be impatiently awaiting the second. Review here.
Don't Date Rosa Santos, by Nina Moreno
Magical realism, bisexual heroine, a family curse, romance, lots of food. It's like if Gilmore Girls had a diverse cast and took place in Florida. I adored this book. Review here.
Contemporary Romance (and a Sci-Fi)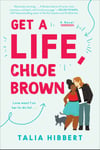 Get a Life, Chloe Brown, by Talia Hibbert
Ana reviewed this for us, but our thoughts were pretty much exactly the same. This was a genuinely funny book with a very big heart. I read it on audio and enjoyed the narration.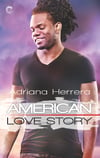 American Love Story, by Adriana Herrera
Herrera's books just keep getting better somehow. Excellent contemporary world-building in this series and I loved seeing more of the couple from American Dreamer. I'm biased because I lived in Ithaca for years, but whatever. Here's Ana's review.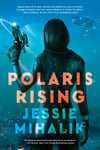 Polaris Rising and Aurora Blazing, by Jessie Mihalik
Kick-ass heroines in sci-fi romance! Ana reviewed Polaris and Amy reviewed Aurora.
Amazon Links: Polaris Rising and Aurora Blazing

The Bromance Book Club, by Lyssa Kay Adams
Genuinely funny! I can't wait to read more in this series. Down with toxic masculinity! I wrote a mini-review.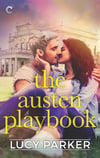 The Austen Playbook, by Lucy Parker
Lucy Parker is a magical unicorn. I don't care for Austen but she made me fall in love with an enemies-to-lovers romance that takes place behind the scenes of an Austen-themed live-tv drama. Ana reviewed this one for us.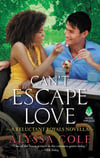 Can't Escape Love, by Alyssa Cole
Cole is on this list twice and I don't even care. (Side note - she released a hundred books this year, so how could I pick just one?) This novella is the geekiest thing ever and I loved it.
Historical Romance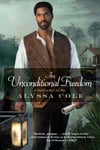 An Unconditional Freedom, by Alyssa Cole
If you would like to rip your heart out, this is the book for you. It's an incredibly moving and nuanced story and I remain angry that this series isn't at the top of every list ever. I think this is the best of the trilogy and my review is here.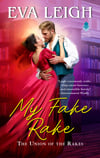 My Fake Rake, by Eva Leigh
Two giant nerds falling in love. Pygmalion retelling with a rake-over (teehee) for the hero... except neither of them knows how rakes act and it's hilarious. Also the first in a series that has a Breakfast Club set-up. Genuinely funny.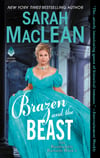 Brazen and the Beast, by Sarah Maclean
The Year of Hattie, indeed. I loved this book. Here's why.
Erotic or Very High Heat Romance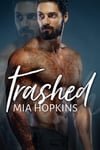 Trashed (2019) and Thirsty (2018), by Mia Hopkins
These books are angsty and hot AF. Two brothers recently out of prison and trying to get out of the gang they've been in for years. Brewing! Chef! Family drama! Ana put Thirsty on her Best of 2018 list and I did a mini-review of Trashed over here.
Amazon Links: Trashed and Thirsty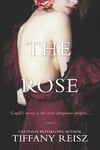 The Rose, by Tiffany Reisz
Unlike The Red, this is definitely more of a romance (HEA, etc). If you like Reisz's writing and/or Greek mythology, this is a must-read. Basically the heroine gets a magic wine cup and when she drinks out of it she can experience her wildest sexual fantasies. So she goes into the stories of Briseus and Achilles, Theseus and Andromeda, etc. And her love interest takes the male role in the stories before they ever do anything in real life. It's so weird and wonderful.
Books I Loved That Didn't Release in 2019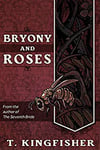 Bryony and Roses, by T. Kingfisher
Beauty and the Beast retelling with a gardener heroine who has to fight the rose, which/who turns out to be evil.
Salt Magic, Skin Magic, by Lee Welch
Such a good m/m historical fantasy. Young man is magically trapped on the family estate by his father who is trying to force him into marriage. Another comes to stay at the house and they have to work together to escape. And then they fall in love. I adored this book.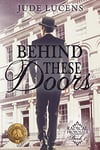 Behind These Doors, by Jude Lucens
Historical polyam romance with layers. I wrote a whole review of it.
Best of Luck, by Kate Clayborn
The last book in Clayborn's first series. Heroine with chronic illness, hero with abandonment issues and panic attacks. Lots of photography and a slow burn.
Not Romance
Yes, I'm cheating. It's my list.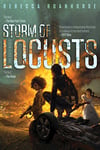 Trail of Lightning (2018) and Storm of Locusts (2019), by Rebecca Roanhorse
Post-apocalyptic fantasy that reads like urban fantasy. Author and main characters are Diné (Navajo) and the books are steeped in history, spiritual beliefs and lore. Non-stop action, the best worldbuilding, I would die for Maggie but I know she wouldn't let me hug her. I read both of these on audio and they hired a First Nations (Métis of Cree and Sioux descent) actress, Tanis Parenteau, to narrate the books. Both author and narrator are excellent and if you can handle violence and something of an anti-heroine, I strongly recommend these.
Amazon Links: Trail of Lightning and Storm of Locusts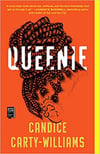 Queenie, by Candice Carty-Williams
Wow, this book was hard to read. I wrote a thread about it on Twitter when I read some terrible reviews on Goodreads. Despite how it's advertised, this book is not funny. It's intensely emotional and if you have a history of trauma or mental health issues, I urge you to find content warnings before reading it. I sobbed for probably half the book. Queenie the character is messy, but the author makes it very clear why and how she got to where she is. It's an accumulation of trauma that now leads to bad decisions and what I interpreted as a mental break. I still think of the book often.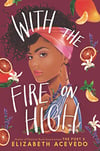 With the Fire on High, by Elizabeth Acevedo
While this novel is prose rather than verse, Acevedo's lyrical writing style comes through. I listened to her narrate it on audio and when she's talking about all the cooking and the smells and the love she puts in? I was transported. Have a snack handy.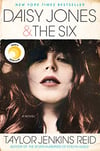 Daisy Jones & The Six, by Taylor Jenkins Reid
Read this on audio. Seriously. They hired a knock-out lineup of narrators and since the book is in interview format with each character telling pieces of the story from their own POV, it's compelling as heck. I've seen it tagged as romance, but no one gets an HEA and it's mostly a bunch of tragic love stories, so adjust your expectations. Think the break-up of Fleetwood Mac, with interviews from each of the band members.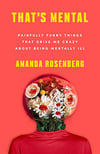 That's Mental, by Amanda Rosenberg
Let's laugh about the worst things our brains do! Rosenberg has bipolar II (like me) and anxiety (like me) so it's possible others won't related to it quite as much as I did, but there's a lot in there about how to support someone with mental illness and how to sit in the same clothes for 3 days without anyone finding out. ;) There are lots of jokes and they're funny in the way that only people who have brain nonsense will feel comfortable laughing about, but I do think people should give it a read. I wrote a review of this for Shelf Awareness but it doesn't appear to be up yet so have a Twitter thread.

The Fountains of Silence, by Ruta Sepetys
Young Adult crossover historical fiction set in the 1960's in Franco's Spain right after the regime decided to allow tourists and some US businesses. Multiple POVs with short chapters as we've come to expect from Sepetys. It's long, but I couldn't stop reading. Such a complex web of lies and privilege and poverty and danger. It also reads as something of a warning in this historical moment.
***
There are a billion other books that I didn't read this year and I know once I do, I'll wish I'd put some of them on this list. After all, I have a whole month of reading yet to do! I'm reading Kate Clayborn's Love Lettering right now and it's gorgeous, for example. But it comes out on 12/31!
Anyway, I hope you had a wonderful year of reading and I wish you a wonderful 2020.